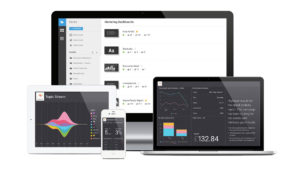 Brandwatch, the world-leading, $100 million-revenue social intelligence company, has unveiled its latest Vizia innovation with an enterprise reporting product that fundamentally changes the approach to marketing reporting.
Marketers spend countless hours and billions of dollars to ensure that they are equipped to track results and measure their work, but that vital information is too often left, unseen, in cluttered drives and PDF files.
Vizia Enterprise Reporting delivers these crucial pieces of intelligence to your inbox with the simple click of a mouse, saving time and money while embedding customer and marketing data across the enterprise.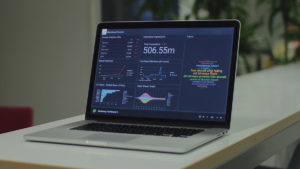 This new offering lets authors congregate a company's most valuable reporting data – whether it be earned, owned, paid social, Google Analytics, SEO and more – to be shared seamlessly and stylishly across teams, departments and entire businesses. It upends the tedious nature of regular reporting, and directly impacts the day-to-day life of all marketers.

With time, recipients become too familiar and ignore circulated business reports, potentially missing critical information. Vizia Enterprise Reporting allows authors to measure the reach of the report they created – effectively measuring the internal reach of their work, while learning which data points within the report receive the most attention. Authors will then be able to tailor their reports to their audience, delivering the insights the report recipients find most interesting, closing the reporting workflow loop.

"Through research and numerous client interviews we realized that the way information is shared across organizations is fundamentally flawed. Hundreds of our customers – the biggest brands in the world – have been screaming at us to help reinvent how they report internally," said Michael Brackpool, Vice President of Vizia Products at Brandwatch. "They wanted fast, they wanted intelligent, they wanted to see who was doing what. That's what we've given them."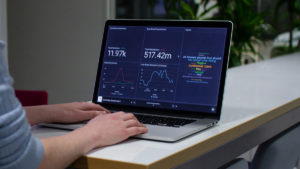 "Brandwatch has taken Vizia's visual intelligence to an entirely new and innovative level with the new share by email capability – it literally brings reporting to life," said Lisa Grimes, Chief Listening Officer & Strategist at Dell. "Aside from reporting it has simplified the process of sharing the content by eliminating the need for setting up additional accounts."

This new product allows you to integrate your key data sources and build compatible decks to establish the framework needed to review marketing performance. The data is clearly portrayed through multiple data and text visualizations that every member of the enterprise can quickly understand and access on demand. This latest Vizia offering is now available for purchase to all Brandwatch and Crimson Hexagon clients.
Source: Brandwatch