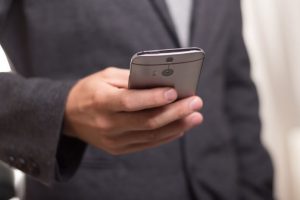 In Asia-Pacific, with a higher penetration of mobile phone users and growth in usage than any other region, businesses understandably invest a significant portion of their media budgets in mobile advertising. eMarketer estimates nearly a quarter of the region's total media ad spending will be devoted to mobile internet advertising by the end of 2016, a higher share than in any other region in the world.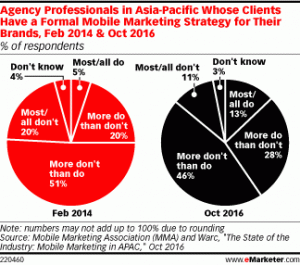 An October 2016 mobile marketing overview of APAC from the Mobile Marketing Association (MMA) and Warc demonstrated the growing popularity of mobile marketing strategies in the region. When the MMA asked agency professionals in APAC whether their clients had formal mobile marketing strategies, 28% said that by 2016 more do than don't, an increase of 8 percentage points from two years earlier.
In addition to focusing on mobile devices, mobile marketing is seen by many marketers as a strong complement to marketing in media channels such as search and social media.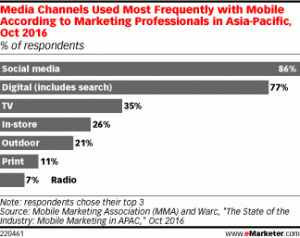 The MMA study, for example, found that 86% of agency professionals said their clients were using mobile in combination with social media, while another 77% said they were using it in concert with online ad formats, including search.
When it comes to reaching consumers in app or via mobile web, H1 2016 research cited in an earlier eMarketer article on the subject , the highest proportion of senior marketers in APAC said they planned to focus on mobile web display advertising (37%) and in-app advertising (30%) over the next 12 to 18 months.
Source: eMarketer