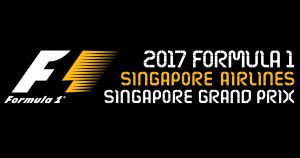 Leading location technology company, Blis, recently unveiled insights from Singapore's Formula One weekend. Coming on the 10th anniversary of F1's arrival Singapore, the data points to the enormous commercial benefit the race brings to the local economy, showing a 173% jump in mobile activity at key local restaurants and an 82% lift at local shopping malls, compared with normal weekend activity.
Blis tracked mobile user activity at key locations around Singapore during Grand Prix week, from Monday the 11th to Sunday the 17th, finding the top tourist destinations across retail, restaurants, hotels and casinos. ION Orchard Shopping Mall was the most popular retail location, with a 1333% jump in mobile activity across the weekend (Friday to Sunday), compared to the week (Monday to (Thursday). Iggy's restaurant proved the favourite eating spot, seeing a 1233% spike in mobile activity. The best performing hotel was the Mandarin Oriental, up 514%, while Marina Bay Sands Casino proved most popular with gamblers, leaping 237%.
Overall, the weekend saw a 413% increase in traffic to key restaurants and a 332% jump at shopping malls, when compared to activity observed throughout the week. F1 grandstands locations were nearly 500% busier on race weekend.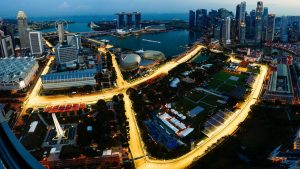 Blis then broke down tourist mobile location activity by nationality, offering clear insights into which visiting countries prefer motorsport to shopping. Blis recorded a 700% jump in Italian tourists for race weekend and found them nearly twice as interested in the F1 as shopping. Visiting British tourists were the clearest motorsport fans, nine times more likely to appear in the F1 grandstands as in local shopping malls.
Tourists from India were the most prevalent, rising 749% for race weekend compared to the week. Indonesians jumped 507%, while also showing the least interest in F1. Only 1% of observed Indonesian mobile users were detected in the grandstands, while 76% appeared in shopping malls.
Blis Communications Director Andrew Darling says the insights show how brands can use location data to enrich existing data stacks.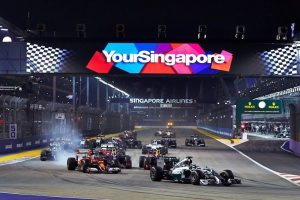 "Every piece of anonymous data we captured during the campaign has the potential to change how brands see their customers and isolate new opportunities to engage them. Location data offers a powerful new lens for marketers when it's layered over other data sets," said Andrew. "More importantly, tracking mobile behaviours from certain areas can help brands find audiences with shared interests and movement patterns. It can help them discover new things about an established audience, or find an audience group they never knew existed."
Blis also observed a massive 83%-vs-17% split in favour of the Android operating system over IOS. This figure rose to 90% for Android during the F1 weekend, pointing to the operating system's prevalence in nearby developing economies.
Source: Blis