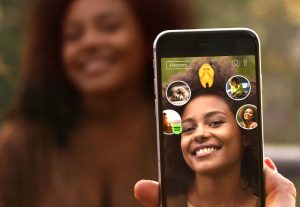 Blippar, the Augmented reality and computer vision technology company is thrilled to announce the beta launch of Halos, Blippar's Augmented Reality Face Profiles. This new in-app feature builds on our existing facial recognition technology and allows users to create and customize their own AR Face Profile, called a 'Halo'. This, makes facial recognition technology directly accessible for all smartphone users for the first time.
Halos gives users the freedom to express themselves to the world in a unique way. Giving the opportunity to celebrate the things they love, letting the world know how they're feeling, sharing their tune of the moment, identifying their celebrity lookalike and much more. Users are in complete control of their profile and can toggle from visible to invisible in an instant.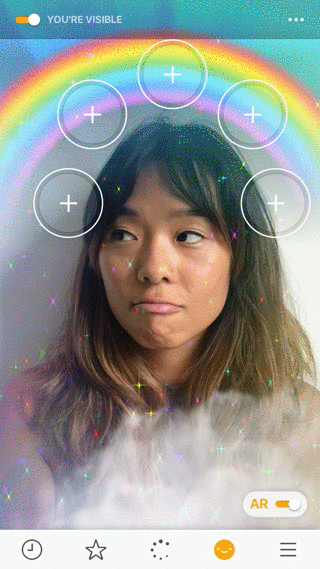 Halos are powered by Blippar's real-time facial recognition technology, which is one of the most accurate, lightweight and fast face recognition engines in the world.
In December 2016, Blippar launched Public Figure Facial Recognition — initially allowing users to scan 70,000 famous faces with the Blippar app to learn interesting facts about them drawn from the Blipparsphere (a visual Knowledge Graph drawn from publicly accessible sources). The app can now recognize a whopping 370,00 public figures, the largest such repertoire in the world.
Blippar's Facial Recognition technology is also available at request as an API for businesses wishing to license and integrate it into their own applications and/or products.
Ambarish Mitra, Co-Founder & CEO at Blippar, says: "Our faces are our most unique and expressive form of communication. Through AR Face Profiles we are making the face accessible in digital format for the first time, providing an innovative and dynamic way of expressing ourselves and discovering more about those around you. The technology lends itself to many other forms of implementation, and we are delighted to be able to share our APIs and technology with other companies, who like us, are committed to spurring on innovation in their own industries."
Blippar aims to change the way in which we interact with the world around us, helping users access more information more quickly and to connect with new experiences.
The beta launch of Halos includes the following:
Mood – Let others know how you're feeling with 3D animatable personalities
Aura – Feeling stormy? Ready to boogie? Choose an aura filter that suits you best
Video – Play your favourite YouTube Video
Look-alike – Find out who your celebrity look-alike is
Moment – Exhibit your photography skills from your own gallery
Song – Show off your favourite new track from Spotify
Tweet – Display latest Tweet from either your personal or favourite Twitter account
Source: Blippar