A suite of new [free] auditing software has been released to improve transparency of paid search performance. The suite of tools created by biddible also aim to efficiently report on the effectiveness of Google AdWords spend, in under 60 seconds.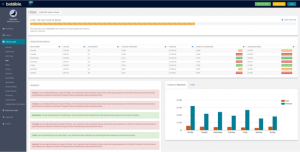 The free software [biddable tools] will become the first free suite designed to simplify, identify and address the actual efficiency of Google AdWords, enabling performance-driven businesses to measure campaign effectiveness and realise return on investment.
Unlike other established automated PPC audits that look at campaign structure and keyword waste, biddible tools focuses on the efficiencies of budget spend with Google AdWords. By studying 13 core areas of an AdWords account, the algorithm identifies where a campaign is wasting money, where campaign expenditure is performing and where there is potential to grow in order to achieve a greater return.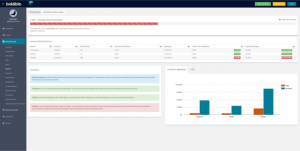 John Cave, director at biddible says: "What originally started out as a suite of tools planned to improve our in-house reporting procedures, has developed into more of a community-based project, where we've opened our doors to give everyone access to the software we have developed. We believe it may disrupt some major players in our market and intend to keep this service free.
The reason we are doing this is because we firmly believe that information for improving PPC should be universal. We believe PPC should be more transparent than it is and that everybody – in house or agency – should easily be able to understand how well their account is performing, along with an indication of its level of potential."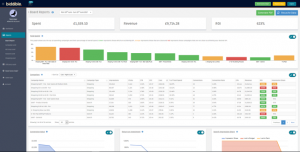 The biddible tools efficiency audit is designed with a simple user interface and works on results-based criteria, where users enter their KPIs into the system, such as Cost per Acquisition/Sale or Return on Investment, to generate meaningful reports directly associated with KPIs.
In addition to the efficiency audit, biddible also provide free automated AdWords reports, designed to take less than 5 seconds to generate. This system makes biddible's PPC reports one of the fastest and most robust in the market today. 
All tools within the suite have been designed to support marketing teams and to save time spent on monitoring, measuring, controlling and auditing paid search campaigns.
Source: biddible