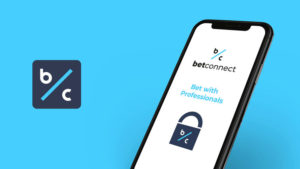 betconnect, the world's first social betting platform, announced its partnership with Prefinery – a US based technology firm whose software builds pre-launch waiting lists. Using the software, betconnect has already attracted an overwhelming amount of soon-to-be users.
Due to launch in January 2019, betconnect is the first notable application of disruptive technology in the industry since Betfair in 2000.
betconnect is a game-changing new technology platform for the online gambling industry that aims to level the playing field between bookmakers, professional gamblers and punters.
It connects professional gamblers who have been restricted or closed by traditional bookmakers, with a network of regular punters, in a shared betting experience.
betconnect started working with Prefinery in August 2018 following the platform's closed beta release.
Prefinery was chosen by betconnect due to its successful work with major brands across multiple industries, including Geckoboard, WP Engine and Atlassian. Due to its largely US client base, Prefinery had never previously worked with a company within the betting industry, however the platform's ability to easily adapt means it was able to create an extremely tailored pre-launch waiting list for betconnect.
Prefinery's secure and reliable software means betconnect can focus on getting other areas of the platform ready for launch, whilst having every confidence that the pre-launch waiting list is generating hype and boosting sign-ups.
Prefinery uses the latest pre-launch waiting list software to ensure:
Flexibility – Prefinery's platform permits betconnect to fully customise exactly how they interact with users, from personalised pro or punter messages to Slack alerting the team on new sign-ups
Excitement – Prefinery's Viral Referral System, means users who share a personalised URL with friends via social media or email can be personally rewarded, whilst allowing betconnect to grow a desirable waiting list
Dan Schreiber, Founder of betconnect said, "To ensure betconnect could launch with a healthy network of pros and punters, we needed to make sure our pre-launch waiting list software partner had experience and the flexibility to meet our ambition. We're thrilled with the software that Prefinery has produced. All of our needs have been fully met, helping us attract thousands of potential users and keep them up to date in the run-up to full launch. We can't wait to launch the platform to the public and begin to empower the punters again."
Justin Britten, Founder and CEO at Prefinery, said, "Working with betconnect and being one of the firsts to witness the team's exciting vision has been a pleasure. Our flexibility has enabled us to create a tailored pre-launch waiting list for betconnect, that works perfectly for both those placing a bet and experts offering tips. We're proud to have built the software in a way that helps betconnect generate the greatest amount of excitement and publicity for the public launch."
Source: betconnect