Spotify has been available abroad for years, but in Israel it just landed in April 2018. As an anticipated launch by Israel's many youngsters and music lovers, it was a dream opportunity for Bekol, Israel's Organisation for the Hard of Hearing, to speak directly to youngsters.
Why? Because with most youngsters using earphones to listen to music at increasingly higher volumes, the average age for getting a hearing aid is dropping. In fact, medical authorities have reported that people as young as 40 are now finding they need a hearing aid.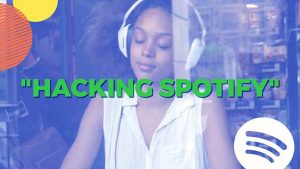 With this in mind and knowing fully well that Israeli youngsters would automatically search for Spotify on Google, creative agency BBR Saatchi & Saatchi, bought Google AdWords and promoted a site with a very similar domain name as Spotify: spotify.org.il.
Youngsters who fell into our trap were taken to our Spotify lookalike website and presented with a message they did not expect:
'Spotify is now available in Israel, but not for the thousands of hard of hearing. Playing music too loudly means many youngsters are finding out they may need a hearing aid by the age of 40. Bekol, Israel's Organisation for the Hard of Hearing, is here to help prevent that and you can help.'
So as not to antagonise Israeli youngsters who've waited for Spotify long enough, the agency gave them 30 seconds to read their message (and donate) and then automatically redirected them to the real Spotify website.
Hacking Spotify paid off as BBR Saatchi & Saatchi managed to get up close and personal with the internet's hardest to reach demographic and confront them with a message which they may not want to hear, but may not be able to in the near future.
Source: BBR Saatchi & Saatchi