Bathstore and Saatchi & Saatchi, London have launched their latest campaign with the 'silent loo' mobile app, which addresses the plight of water wastage in the UK.
With billions of litres of water being wasted annually, the app was created in response to research collected into water consumption, which revealed that on average 75% of water used in bathrooms is wasted.
Further research revealed that water wastage is ignored most when people frequent the toilet. By creating the app, bathstore aims to raise awareness of the issue and to eradicate the need of using the shower or the tap to mask embarrassing bathrooms noises. Helping to save water, reducing energy use, carbon emissions and helping to save money, the revolutionary app reproduces different sounds of water running at different sound levels.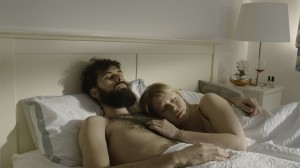 The app forms part of bathstore's continuing quest to create the perfect bathroom experience for its customers. The settings on the app range from Tap and Shower, right up to Costa Rican River with the Tsunami setting for use in emergency situations only. New features and sound effects will be rolled out with future updates.
The "60 online film will be supported by social media advertising on both Facebook and Twitter and a consumer PR strategy, led by Frank PR.
Rob Potts, Executive Creative Director at Saatchi & Saatchi, London added, "This is the app that mankind has been waiting for."
'Silent Loo' app is available globally for iOS and Android devices and can be downloaded now for free from the App Store and Google Play.
Source: Saatchi & Saatchi, London