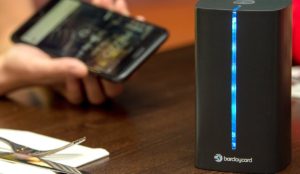 One of the most frustrating parts of eating out, according to a survey conducted by Barclaycard, is waiting for the bill. So the payment business has developed a new technology which allows diners to simply walk out after eating their meal.
The "Dine & Dash" technology, which is being trialled at the St Martins Lane Avenue branch of restaurant chain Prezzo in Central London, gives customers the option of tapping a "totem" box in the middle of their table with their smartphone to check in.
Diners then just order their food as usual, before walking out – without waiting for the bill, which will be automatically charged to the app on their phone. Those wanting to participate in the trial can sign up for a chance to do so here.
"Building on our experience in 'invisible payments', we wanted to create an innovative solution that removes any barriers to enjoying the meal whilst also helping restaurants deliver great service and keep those diners coming back," said Barclaycard's Nick Kerigan.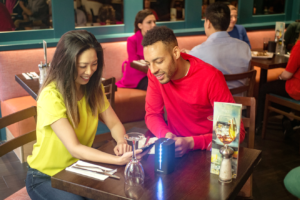 For anyone thinking of doing a runner, Barclaycard has got there first. The table totem changes colour to show a successful payment, while the Dine & Dash app also allows customers to view their bill in real time, add a tip and split the cost between individuals.
According to Barclaycard's research, 38 per cent of diners want to avoid waiting for the bill and 67 per cent of restaurant owners are in favour of an "invisibill" payment method to improve service and customer satisfaction.
Added to that, 60 per cent of restaurant owners have seen customers leave without paying the bill – meaning a huge majority are in favour of using some sort of technology to improve payment methods.
Source: City A.M.