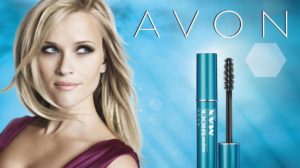 They're responsible for one of the most iconic slogans in advertising history and are the second largest direct selling enterprise in the world, now beauty brand Avon has launched a £20k search for 'tech solutions in low tech environments' at MAD//Fest London on 13-14 November at The Old Truman Brewery.
The brand challenge will focus on how innovation can enable Avon's 6 million representatives worldwide to power more personalised marketing content from its content hub, Avon ON.
Whilst Avon ON features thousands of mobile-optimised content assets, Avon's representatives in different parts of the world often rely on low capability tech.
Avon is particularly interested in technology that can drive more relevant, personalised marketing and support its fast growing e-commerce division.
Following an application process, 5 firms will be invited to pitch live on 13 Nov at MAD//Fest London to Avon's Chief Beauty Officer James Thompson, Executive Director, Procurement – Global Marketing & Transformation Stephanie Bell and an audience of brand, agency and tech leaders.
The winner of the pitch will receive £20k to develop a pilot for Avon (subject to regulatory approval). The pitch is available to all tech firms, content businesses and agencies. MAD//Fest London attendees can also sample the latest Avon products by visiting a special Avon pop-up at the show.
Featuring 4,000+ industry leaders, MAD//Fest London is the UK's only invite-only festival of brand, agency, media and tech decision makers. Over 100 speakers will tackle this year's Dare to be Different theme including Ogilvy Vice-Chairman Rory Sutherland, Dishoom Co-founder Shamil Thakrar and Mumsnet Founder Justine Roberts CBE.
The show re-imagines the exhibition experience by creating 'The MAD//Fest Arms' and 'Brit//Keller', two themed spaces where attendees can immerse themselves in the latest technology, network and attend 1to1 meetings.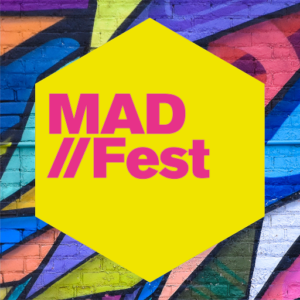 MAD//Fest London was recently named 'Best Networking Event' at the UK Conference Awards and the most unique media influencer brand by data from social media monitoring firm Audiense.
James Thompson, Chief Beauty Officer, Avon: "Avon is undertaking a major marketing transformation right now that will build on our heritage and lead to us firmly establishing the brand as a digitally-enabled global beauty player. There's a huge opportunity to create more engaging, personalised and effective mobile marketing content for our global audiences but it requires the right technology, partners and approach. We're excited to be teaming up with MAD//Fest to encourage collaborative innovation in our unique international business."
Dan Brain, Co-founder + Content Director, MAD//Fest: "The beauty of this challenge is the huge opportunity for start-ups, scale ups and more established tech and content businesses to collaborate and play a pivotal role in the transformation of an iconic brand. We're thrilled to announce another exciting brand partnership that will connect this ambitious brand with the most cutting-edge technology and assert MAD//Fest as the place where the industry meets to discover new solutions, innovations and collaborations."
Source: Avon