Audi UK and We Are Social collaborated with Twitter and five amazing artists to create the official 20th anniversary #PortraiTT of the Audi TT.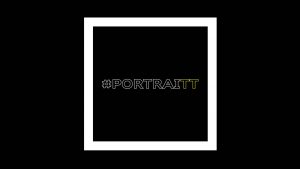 From illustrators to digital sculptors to graffiti artists, the Audi TT inspired them, with Twitter voting to help shape each final piece. Each artwork was published through Audi's Twitter account and also went out on the artist's Instagram feed.
At the end of the campaign, the best #PortraiTT, as voted for by Twitter, will become the official birthday #PortraiTT of the Audi TT.
Credits: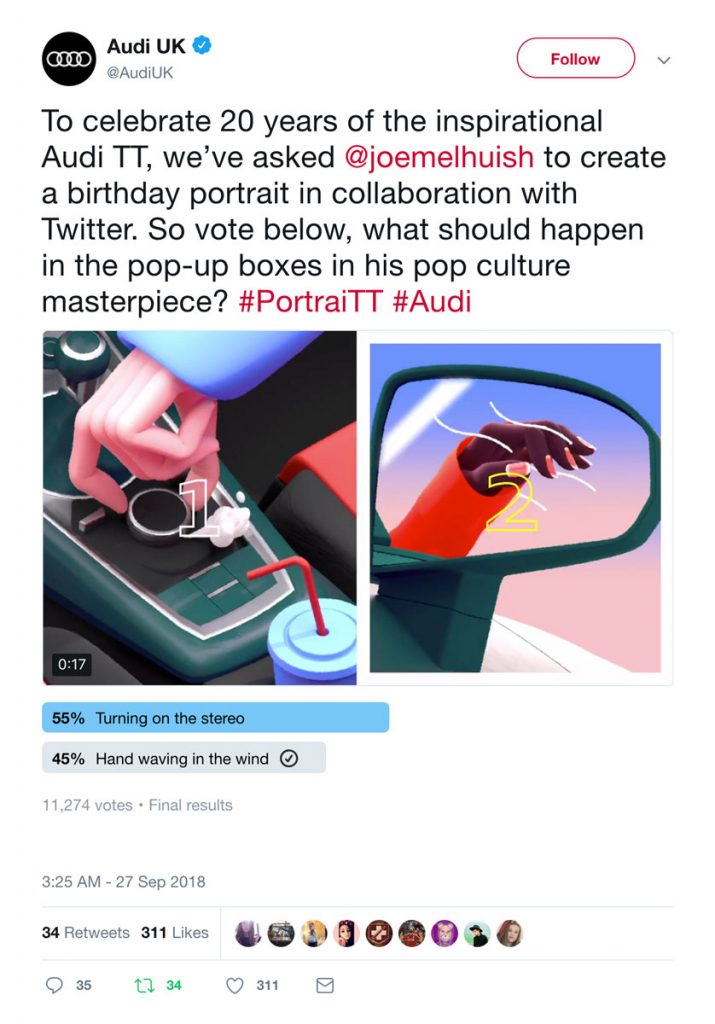 Client: Audi UK
Manger Customer Engagement Marketing & Analytics Manager: Sibelle Reina-Abiodun
Creative Agency: We Are Social
Executive Creative Director: Alistair Campbell
Associate Creative Director: Mark Daw
Associate Creative Director: Rudhraigh McGrath
Senior Account Manager: Laura Macri
Senior Project Manager: Adam Green
Senior Strategist: Diego Chicharro
Designer: Simone Verza
Designer: Callum Taylor
Designer: Harry Davidson
Photography: Heber Ramos
Director of Photography: Dan Vallint-Riggs
Producer: Sophie Fitzgerald
Production Manager: Annabelle Heath
Artists: Joseph Melhuish, Ada Sokol, Archie Proudfoot, Traum Inc & Voyder
Source: We Are Social