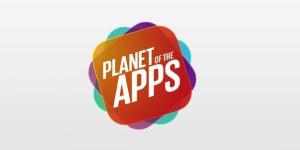 Apple is pursuing a topic close to its heart for its first ever TV series by inviting viewers to see what it takes to build an app from the comfort of their own sofa by following a clutch of wannabe developers over the course of 10 episodes.
The curtain will rise on the first of these later today when the first hopefuls are wheeled out on 'Planet of the Apps' for the first time, setting up the unscripted reality show for its run.
Apple's long-awaited first foray into programming isn't perhaps the big budget blockbuster many would have wished for but as a statement of intent it pins the technology giants colours firmly to the original content mast as it muscles in on turf occupied by the likes of Netflix, Amazon and HBO.
Anyone curious to see what all the fuss is about can tune in for free via iTunes or the shows website to stream the episode from 04:00 GMT, with subsequent episodes following each Tuesday on Apple Music – although these will be restricted to paying subscribers.
Outlining the concept behind the show, Eddy Cue, Apple's senior vice president of Internet software and services, said: "The question when you have ideas is how to take those to fruition. Sometimes you may not know how, you might be afraid of what's involved. This really shows how that's possible."
In that vein contestants must make a 60-second pitch to celebrity mentors; including musician Will.i.am, entrepreneur Gary Vaynerchuk and actresses Gwyneth Paltrow and Jessica Alba, while riding an elevator.
The most promising concepts making it into production with viewers able to download a completed app at the end of each episode.
Source: The Drum