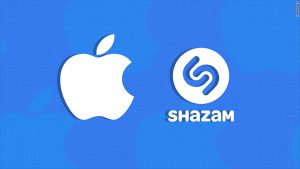 Apple officially confirmed it's acquiring the music recognition app Shazam, according to Buzzfeed. The purchase is the latest acquisition for the world's largest tech company.
First launched in 1999, Shazam has grown significantly over the last several years. Once specifically devoted to music recognition, Shazam now accepts audio and visual clips to identify songs, movies, and television shows. The service is the oldest of its kind, competing with Soundhound and Musixmatch.
"We are thrilled that Shazam and its talented team will be joining Apple," Apple spokesperson Tom Neumayr told BuzzFeed News. "Since the launch of the App Store, Shazam has consistently ranked as one of the most popular apps for iOS. Today, it's used by hundreds of millions of people around the world, across multiple platforms."
While the acquisition price has not been publicly announced, Apple reportedly paid around $400 million for the company. This estimate falls far below Shazam's $1 billion valuation from its last funding round in 2015. The discrepancy is likely due to Shazam's struggle to become profitable.
In 2015, Shazam posted an annual loss of $22 million dollars. The company saw a major turnaround in 2016 with revenues at $54 million dollars and became profitable for the first time with a pre-tax loss of $5.3 million. Earlier in 2017, Shazam CEO Rich Riley hinted that the company's ability to become profitable could make it an attractive acquisition target.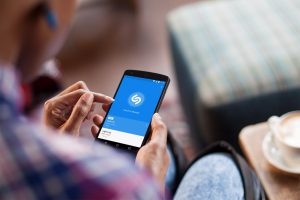 A big part of Shazam's turnaround is due to its feature diversification. In earlier incarnations, Shazam made money primarily from advertising revenues and linking customers to services like Apple Music. In 2016, the company added a new augmented reality feature, allowing users to scan branded Shazam codes to unlock deals and games on the app.
The new features allow Shazam to build more strategic partnerships and drive engagement with the app. Earlier in 2017, the company partnered with spirits company Beam Suntory, maker of Jim Beam, Sauza, and Hornitos tequila, to create a wildly successful AR marketing campaign. Since its partnership with Beam, Shazam has partnered with a number of other companies and artists to create similar AR campaigns within the app.
It's uncertain what Apple plans to do with Shazam. Apple frequently purchases smaller tech companies to scrape the technology for its own products, but Shazam has technically been baked into Siri for quite some time. You can ask Siri to "Shazam this song," or even simply ask the voice assistant, "What's this song," and the feature is powered by Shazam. Apple could remove Shazam's branding and bake the feature fully into iOS, or have tighter integration with Apple Music. It's unclear if this spells doom for Shazam's Android app.
Source: Digital Trends