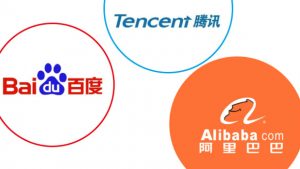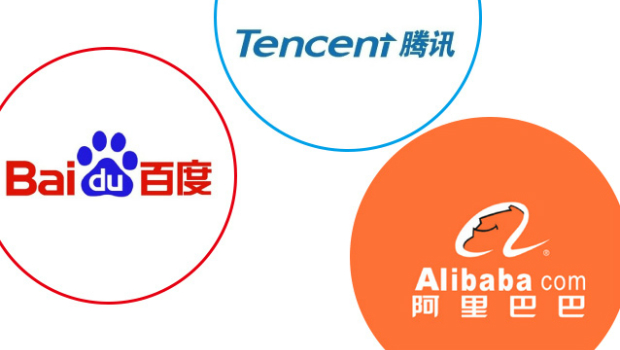 Alibaba Group Holding, the world's largest e-commerce services provider, is poised to extend its lead in China's fast-growing mobile advertising market with forecast revenue of US$14.6 billion this year, as total spending on digital campaigns in the mainland hits a new record high.
Digital advertising expenditure in the mainland is predicted to rise 27 per cent to US$50.3 billion this year, up from an estimated US$39.6 billion last year, on the back of increased mobile campaigns through Alibaba, Tencent Holdings and Baidu, according to data provided by eMarketer to the South China Morning Post.
The research firm forecast total mobile advertising spending to reach US$36.2 billion this year, making up 76.4 per cent of total digital advertising expenditure on the mainland.
"Ad spending in China continues to shift rapidly toward digital formats, fuelled by rising time spent online and greater advertiser spending on mobile formats, especially on video and social media," eMarketer analyst Cindy Liu said on March 7.
New York-listed Alibaba, is expected to draw almost one-third of total digital ad spending in China this year – a figure eMarketer estimated as equivalent to US$16 billion, up from US$11.9 billion in 2016.
Liu credited Alibaba, Baidu and Tencent with driving more marketers to adopt digital campaigns since their platforms have cornered the lion's share of mobile advertising spending in the mainland, which had 1.3 billion mobile subscribers as of January 31 and still ranks as the world's largest smartphone market.
The three internet companies are projected to account for a combined 72 per cent of the domestic market's estimated US$36.2 billion in mobile advertising revenue this year.
"The trio has absorbed large TV brand budgets and online ad budgets, and continues to expand aggressively into digital," Chen Qingzhen, a senior analyst for advertising at research company IHS Markit, said in a recent report.
Chen also indicated that mobile advertising in the mainland "has grown stronger than any other medium in the last four years."
Alibaba's growth, for example, shows no signs of slowing down, according to eMarketer's Liu. She attributed this to strong demand for its marketing services, which deliver highly relevant campaigns to users on its popular online platforms Tmall.com, Taobao Marketplace and Juhuasuan.
Hangzhou-based Alibaba reported in January that mobile monthly active users on its China retail platforms reached 493 million at the end of December, while annual active buyers on those sites hit 443 million in the same period.
Chinese online search titan Baidu's digital advertising revenue this year is estimated to hit US$9.4 billion, with mobile advertising making up US$6.4 billion of that amount, according to eMarketer.
Tencent, China's largest online games and social network operator, is predicted to record US$6 billion in digital advertising revenue this year, lifted by US$4.9 billion in mobile advertising revenue.
The United States, however, is forecast to remain the world's leading digital advertising market, ahead of China, eMarketer data showed. Total digital spending in the US is forecast to grow 16 per cent this year to US$83 billion from US$71.6 billion in 2016.
Source: South China Morning Post