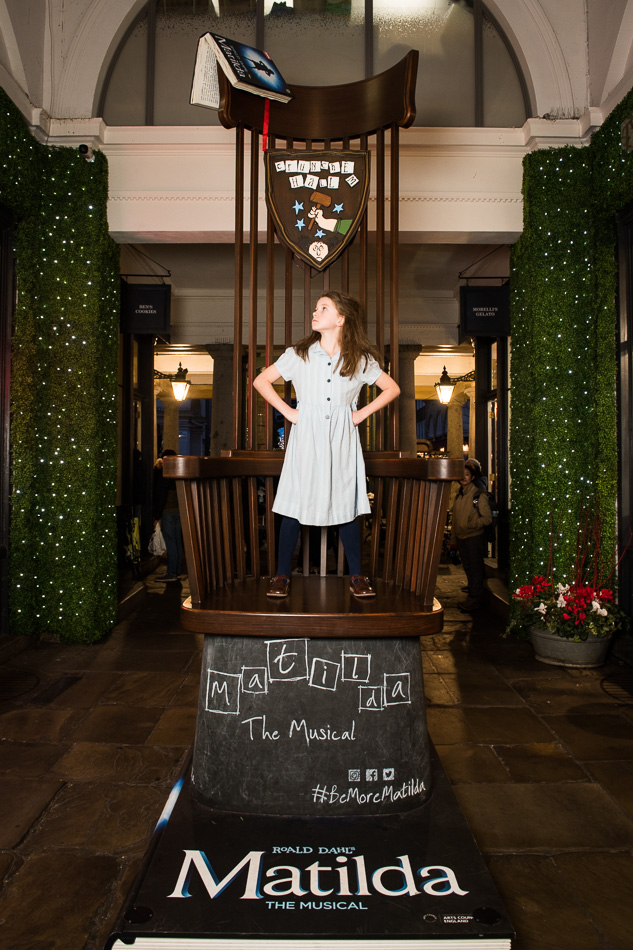 The AKA marketing agency, which focuses on the arts, culture and entertainment markets, has partnered with the Royal Shakespeare Company to launch the #BeMoreMatilda campaign, promoting RSC's winter production of Matilda The Musical. The campaign includes a collaboration with Capco, Covent Garden's management team, to install a giant replica of Miss Trunchbull's chair in the Covent Garden's shopping plaza.


The interactive social campaign, which will run until early January, encourages shoppers to climb onto Miss Trunchbull's chair and take a picture, posting on social media with the hashtag #BeMoreMatilda. 

Participants will then be entered into a contest, with winners selected for free Matilda The Musical tickets and a hotel stay. The chair, which was designed by the musical's costume and set designer Rob Howell, took over 200 hours to make, and is located in Covent Garden's Central avenue.


To appeal to the growing demand for more immersive experiences industry-wide, the campaign also included a "shop-front vinyl takeover", and a public performance by Gina Beck, who plays Miss Honey, and Sarah Munday, one of the four actresses cast as Matilda. To reach a wider audience, the performances took place on 13 November, during the Covent Garden's annual Christmas lights switch-on.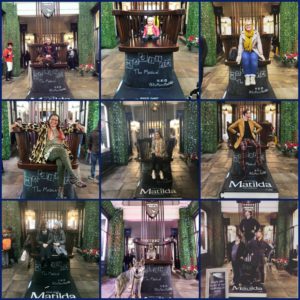 "The Miss Trunchbull chair installation truly captures the spirit and narrative of the musical, encouraging people to #BeMoreMatilda," said Nicole James, head of marketing for Matilda The Musical, London. "It has enabled us to reach new audiences by giving visitors to Covent Garden, who may not have considered seeing Matilda The Musical, an insight into the world of Matilda and a chance to win the opportunity to see it come to life in London's West End."


Kirsty Vallance, senior partnerships manager for AKA said: "The RSC are such a prestigious organisation and a long-standing client of ours, so we are delighted to work with Matilda The Musical globally and bring them creative opportunities that entice new and existing audiences. This partnership was sought to raise awareness for the production during the festive period. And to do so, we wanted to inspire people outside of the theatre and bring a small element of a thrilling live performance to Covent Garden."
Source: Mobile Marketing Magazine