Mobile data exchange company adsquare is making region-based consumer insights from global market research company GfK available on their platform. The combination of rich consumer insights and a real-time mobile platform takes programmatic advertising to a new level.
GfK delivers vital global insights matched with local market intelligence. The GfK data that adsquare offers advertisers and their agencies includes detailed, local insights on financial market segments, consumer styles and purchasing power for up to 60 retail product lines.
"Thanks to our data being offered on adsquare's mobile marketplace, advertisers significantly enhance their mobile targeting. Automatic and real-time access to reliable and precise data on consumer segments and other local market potential indicators is key to success in mobile advertising", says Friedrich Fleischmann, managing director of GfK's Geomarketing division.
"GfK is a trusted source for consumer insights on a global level. Offering GfK's well-known and detailed consumer insights on our data platform is an important step in our strategy to make high-quality data from offline, online and mobile sources available for mobile programmatic advertising." comments Tom Laband, CEO & Co-Founder at adsquare.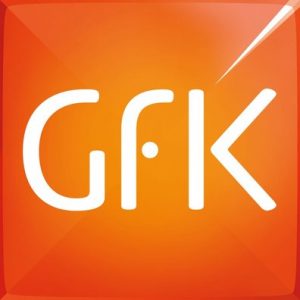 adsquare's offering is available in 12 markets, including core European countries and the U.S. Advertisers and their agencies can access the data via adsquare's self-service Audience Management Platform, use it for advanced audience modeling and activate the segments on their preferred programmatic buying platform.
adsquare's platform complies with strict privacy standards and offers a secure and transparent environment for audience data. The anonymous user data can be enriched automatically with GfK's statistical target group and market potential data. GfK's data is region-based (i.e., anonymous and aggregated) and in accordance with all applicable privacy laws and the accepted principles and rules of the market and social research industry, including the strict ESOMAR standard.
To educate the market on new targeting opportunities driven by innovative mobile data technology, adsquare will present benefits of the GfK data integration at the exclusive "Audiences In Motion" event on February 16th in New York City.
Source: GfK