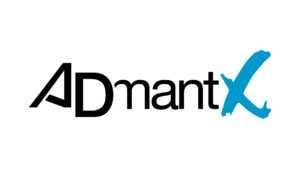 ADmantX, a leading data provider of natural language processing (NLP) cognitive semantic-based solutions, announces it has launched new brand safety categories for different vertical sectors  to reinforce its Brand Care offering. 
Powered by its Natural Language Processing (NLP) technology, ADmantX – thanks to its granular semantic analysis at page level – has enriched its brand safety vertical categories by industry with new segments, to support customers in creating safer and more personalised online campaigns.
ADmantX has more than 120 specific Brand Care categories across different industries and related key products. These are in additional to pages in which ADmantX has found standard negative content (such as porn content, disasters, accidents, crime, terrorism and illegal drugs) to the specific toxic content found for each industry vertical segment.
Available to ADmantX customers from September, the new brand safety segments will boost the ability to better personalise the brand safety strategy in sectors such as Pharma (e.g. the new Painkillers segment includes protection from contents about abuse of drugs/pills and legal complaints against the pharma sector), Finance (protection from negative content about bankruptcy, layoffs and problems around loans and mortgages), Consumer Electronics(protection from inappropriate contents around wearables or around a specific brand in the sector) and Fashion (protection from negative content against luxury goods and high fashion whilst excluding sensitive content such as pages about poverty, etc.).
ADmantX has also created brand protection segments for the completely new Wellness & Healthy Living sector to target safer pages that don't mention eating disorders, food allergies, substance abuse and negative content against fitness & exercise and healthy living.
These updates showcase the next-generation in brand safety, ensuring that the context is not only 'safe' but 'suitable', i.e. that it adds rather than detracts from a brand's value. Personalised brand safety, with a complete portfolio of brand safety segments by sector is crucial to avoid negative associations – and, importantly, enables an advertiser to target advertising within the appropriate context to attract the attention of their intended audience. The more personalised a brand safety strategy is, particularly when linked to contextual targeting, the more effective it will be.
Giovanni Strocchi, CEO at ADmantX, said: "It is time for the market to move from brand safety to real brand care, personalising the exclusion of toxic content for each brand. Our new enhanced brand safety offering for Finance, Consumer Electronics, Fashion, Pharma and Wellness/Healthy Living is the result of our unique NLP Semantic cognitive technology, which understands true page meaning with unmatched precision, without ineffective keyword lists and associated excessive inventory filters."
Source: ADmantX