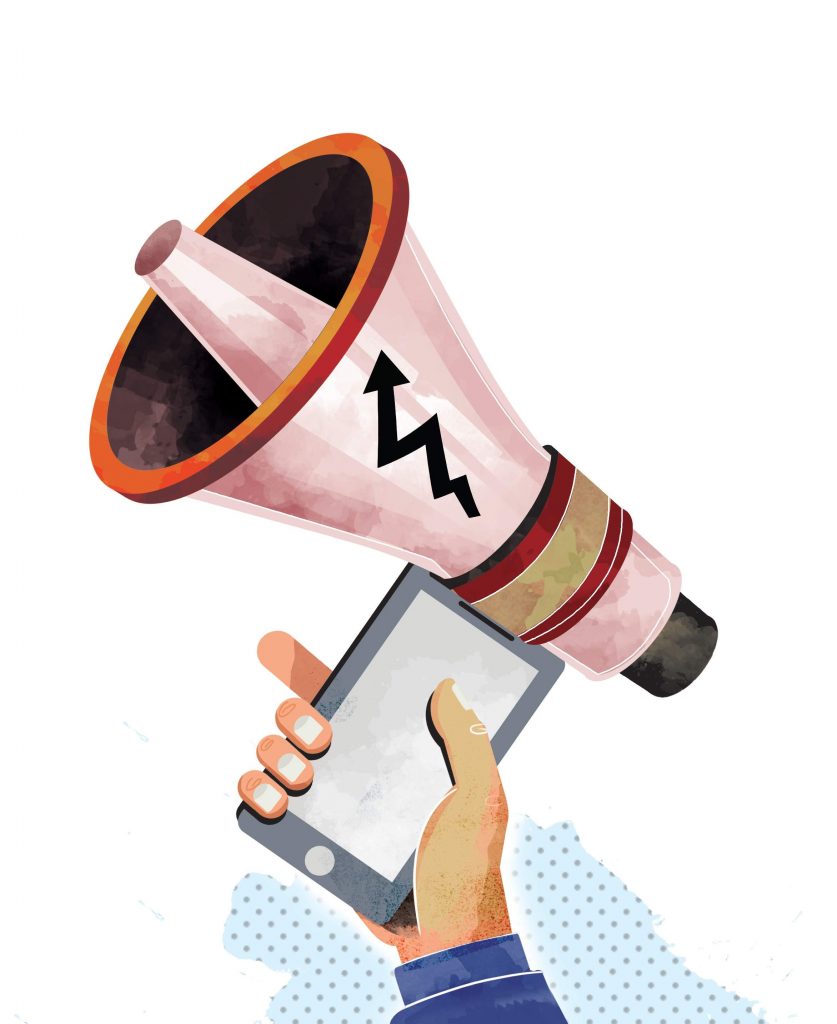 The growth of the mobile phone market and rapidly rising penetration is attracting many to the medium and the advertising sector is not holding back. The mobile advertising market is estimated to touch Rs 10,000 crore by 2018. According to experts, advertisers have realised the power of mobiles, which have become an integral part of everyday life.
It is not surprising, in this context, that advertisement spends on mobile is estimated to hit around Rs 4,200 crore by the end of 2016, and is expected to grow to Rs 10,000 crore by end of 2018, according to the Mobile Ecosystem and Sizing report released by the Mobile Marketing Association (MMA) in association with GroupM.
"As consumers spend more time on their handhelds, a bulk of these opportunities will occur on our mobile devices. We have seen increased spends on mobile marketing and advertising with brands realizing the importance of the screen," Shubhodip Pal, COO, Yu Televentures (Micromax).
The increase in high speed data penetration along with growth in smartphone volumes is set to lead to data driven marketing. Industry observers point out that traditional TV players are going more vertical with over the top (OTT) services advocating mobile as the stronger secondary screen. "Handset manufacturers should offer a wider range of more affordable smartphones as more people will get access to the internet in India," says Umang Bedi, Managing Director, Facebook India & South Asia
Industry sectors such as e-commerce and banking, financial services and insurance (BFSI) are leading the way in mobile advertising, while sectors such as fast moving consumer goods (FMCG) are now going beyond the SMS and IVR based mobile solutions, says the report. A cross section of stakeholders the report quotes vouch for the power of mobile marketing.
"With fast rising marketing spends, it is imperative to get the science of mobile marketing right," Preeti Desai, Country Manager, Mobile Marketing Association India pointed out.
Leading video publishers have seen watch-time in India grow 80 per cent over the last one year, of which 55 per cent was on mobile. 90 per cent of content uploads on these services were from mobile as well, claims the report.
"It is clear that brands cannot ignore the power of the small screen," said CVL Srinivas, CEO, GroupM South Asia.
The report takes into account the mobile service provider and handset manufacturer ecosystem too. It is a collaborative effort by the marketing and mobile industries. "… the mobile ecosystem is playing a hugely influential role in transforming the lives of its citizens, and driving economic growth," said D Shivakumar, Chairman and CEO, PepsiCo India Holdings and Chairman of the Mobile Marketing Association.
In terms of usage, the report clearly demonstrates the varied usage patterns between urban and rural consumers. "The power of the mobile is the power of personalization… that the user is giving them on a screen which is deeply personal," said Ajit Mohan, CEO, Hotstar.
The growing use of mobiles in rural media-dark markets has made brand marketers look at increasing their ad spends on mobile marketing. "Brands that can engage the rural market in its totality will experience the largest and most sustainable successes," said Shireesh Joshi, Head, Strategic Marketing, Godrej.
However, industry watchers feel that while marketers are integrating newer media platforms into marketing strategy, no one can deny the difficulties in measuring the true potential of mobile marketing. "Brands should be developing ROI metrics which can be used as industry standard specifically for mobile," says Amarjit Singh Batra, CEO, OLX South Asia
Meanwhile government to citizen services are also offering specialised branding opportunity to promote schemes like Jan-Dhan, another factor that is bound to increase marketing on mobile platforms.
Source: New Indian Express