180LA won a Gold Lion in Cyber and a Bronze in Mobile for its interactive mobile film, "Visit Britain" for Expedia and VisitBritain at the 64th Cannes Lions International Festival of Creativity. The agency has been honoured with seven Cannes Lion awards, including one Grand Prix, since the opening of the festival.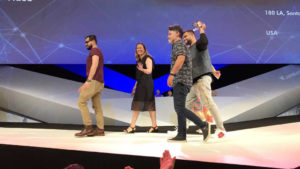 The interactive film is the first ever to utilise a smartphone's gyroscope as a way for users to navigate and engage with inspiring destination content and ultimately create and book customised itineraries based on their experience.
The mobile and digital experience takes viewers on an interactive journey through five featured destinations in the UK that includes London, Cornwall, Wales, Manchester and the Scottish Highlands. Users can toggle between the destinations by pointing the smartphone in a different direction.
"We're honoured to win this award for our work with Expedia and VisitBritain," said William Gelner, chief creative officer at 180LA. "Travel is a deeply personal thing. We combined technology with storytelling to humanise the experience and make it unique to each visitor."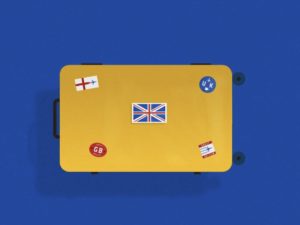 "Discovery and inspiration are two core principals at Expedia," said Vic Wallis, VP Global Brand Marketing at Expedia. "We are proud to partner with Visit Britain and the team at 180LA to both inspire and to help people discover more of Great Britain."
180's mission is to get the world talking about its clients and taking action. As of today, the agency has won seven Lions: three gold, two silver, one bronze, and a Grand Prix in Promo & Activation for Boost Mobile's "Boost Your Voice."
In 2016, the agency won 10 Lions, including a Grand Prix for Good for UNICEF's "Unfairy Tales" campaign, and was named top 20 agency in the world by Cannes Global Creativity report.