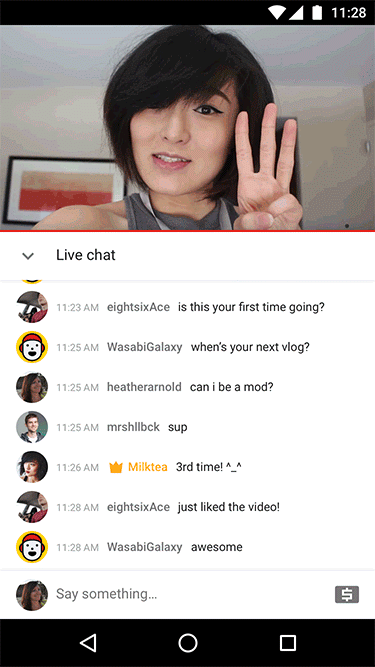 YouTube has introduced a new way for its creators to monetise their content with the addition of Super Chat. It's a highlighted message in the chat stream that sits at the top of the comments section for up to five hours.
Anyone watching a live stream can purchase a Super Chat in order to make their comment standout. To buy one, select the dollar sign, then select how much you'd like to pay. The facility works on PCs and in the Android app, but not on iOS.
In a blog post, YouTube owner Google said it is launching Super Chat in beta with a few creators, including iHasCupquake, Great Library and Alex Wassabi. It will then launch more broadly on 31 January for creators in 20 countries and viewers in more than 40 countries.
At the same time as introducing Super Chat, YouTube has also pulled the plug on another monetisation tool – Fan Funding.
This launched in 2014 as a way of enabling viewers to make voluntary payments to support creators directly, but never achieved widespread usage outside of live streams. Fan Funding has stopped accepting new sign-ups, but can continue to be used on enabled channels until 28 February, when it will be discontinued.
Source: Mobile Marketing Magazine