With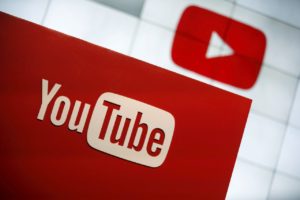 the increasing penetration of smartphones, data becoming affordable and ever-growing availability of content, 80 percent of internet users across all age-groups in the country are accessing YouTube, according to Google India.
The Google-owned company highlighted how YouTube is associated with India's internet growth story at the "Brandcast 2018" event as it celebrated its 10th anniversary in the country since its launch in 2008.
"For brands, YouTube is now an end-to-end platform and as per the December 2017 'ComScore Video Metrix Multi-Platform' it reaches 85 per cent of all highly engaged internet users, in the 18 years and above age-group," Rajan Anandan, Vice-President, South East Asia and India, Google, said in a statement.
Touching 225 million monthly active users on mobile alone, India is one of the fastest-growing countries for the video platform, the company said.
"We now have more than 300 channels with over a million subscribers, from just 16 channels in 2014. We will continue to invest in programmes to support creators, and encourage more diversity and distribution of their content," said Robert Kyncl, Chief Business Officer, YouTube.
The total number of online video consumers is expected to reach 500 million by 2020, the company said citing a report by FICCI-EY.
Source: Business Standard