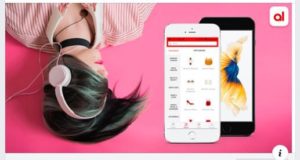 With Southeast Asians among the heaviest users of their smartphones – data from Hootsuite showing that three of the four countries with the most time spent using the mobile Internet are Thailand (5 hours and 13 minutes), Philippines (4:58) and Indonesia (4:35) versus a worldwide average (3:14), US (2:24) and the UK (2:09) – the fall holidays will provide local Southeast Asian eCommerce companies with strong revenue opportunities.
Thanks to strong Internet usage via mobile devices – roughly 90% of Southeast Asia's internet users are smartphone users – Southeast Asian eCommerce companies like Akulaku are increasingly investing in mobile marketing.
If these companies invested in user acquisition until recently, today they're focusing on a full-funnel approach, using tactics including an analysis of post-install events such as app engagement metrics and Cost of First and Follow-Up Purchases, and ultimately app re-engagement and retargeting to maintain and grow each app's most profitable users. 
Akulaku worked with YouAppi to go beyond installs, focusing on post-install registrations where the company exceeded Akulaku's Key Performance Indicator (KPIs), and on the marketing of a broad range of seasonally-focused products.
Working with YouAppi's in-house creative team, AppiStudios, Akulaku was able to increase sales of their top-performing products by optimizing ad reach and frequency as well as using video to ensure the optimal targeting of high-value users. Specifically, YouAppi's target KPI was a 40% registration rate, and the actual KPI achieved was 60%, 50% more than the KPI.
"YouAppi's full-funnel approach ensured that our mobile marketing campaigns went beyond user acquisition, identifying our best prospects and moving them into the funnel towards profitability and repeat purchase patterns," said Sure Xu, Marketing Manager, Akulaku. "By creating a broad range of engaging ads and utilizing video, YouAppi exceeded our KPIs. We're looking forward to strengthening our partnership with YouAppi through the coming holidays."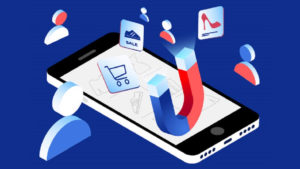 Though many Asians have taken advantage of the Christmas holiday shopping season, in recent years, local fall holidays have become a focal point for Southeast Asian eCommerce companies. Single's Day, November 11th, a holiday celebrating being single which originated in China in 1993, has spread beyond China to Indonesia and other Southeast Asian countries.
In Indonesia, Harbolnas – or its full name Hari Belanja Online Nasional – is the national online shopping day which was only started in 2012 and has become the focus for most digital commerce companies. Of course, as the world becomes a global village, Black Friday is still a significant eCommerce shopping day throughout Southeast Asia.  
"With the fall holidays approaching, YouAppi is offering eCommerce companies servicing Southeast Asia with a range of solutions which go beyond the install to move customers through the funnel," said Nisan Schitrit, VP Operations, APAC at YouAppi. "By focusing on actual business KPIs, targeting higher-value users based on post-install events and offering solutions like app re-engagement and retargeting, YouAppi is enabling Southeast Asian eCommerce companies like Akulaku to move towards profitability."
YouAppi's full-funnel approach is perfectly suited for e-commerce apps, enabling marketers to both acquire and re-engage users, and optimize performance beyond the install according to marketer KPIs including ROI, CPA, Return On Ad Spend, Cost of First Purchase, etc.
Proprietary machine learning algorithms and custom audience builder with real-time data processing and granular segmentation enable utilizing insights acquired via User Acquisition and post-install event analysis in order to run more effective retention marketing campaigns. Marketers achieve the best results by running user acquisition and app retargeting and re-engagement together as part of one holistic solution.
Source: YouAppi