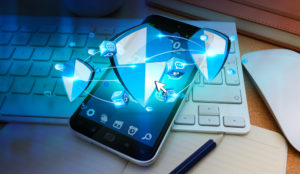 YouAppi, a leading mobile growth marketing platform for premium mobile brands, announced the availability of its holistic Fraud Protection suite, a new, standard feature of its 360 Degree Growth Marketing Platform.
The suite offers the most comprehensive fraud protection on the market against these types of fraud; click injection, click spamming, non-human traffic and incentivized traffic. YouAppi's holistic protection suite includes 3rd party tools, internal automatic tools and human analyzation to shield YouAppi and its clients from fraudulent activity, while native fraud prevention layers are designed to bypass scammers and reach directly to the target audience.
As part of its fraud prevention program, YouAppi has a dedicated Fraud Analytics team that takes the lead in preventing and mitigating all levels of fraud, staying ahead of ever-changing fraudulent activity. YouAppi's SDK features advanced fraud prevention that analyzes brand risk at the page level, based on multiple variables including text, inbound and outbound links, and the URL. Risk is grouped into twelve different categories, with additional specifications available for geo-compliance, keywords and custom site lists.
"Mobile marketing fraud – whether click spamming, click injection, ad stacking, invisible ads or  invisible and muted video players – is an insidious problem that has cost the industry an estimated $16.4 billion in 2017 alone," said Ofer Garnett, co-founder and CTO of YouAppi. "At YouAppi, fraud mitigation is integrated into everything we do, and we are proud that our robust fraud prevention and 360 degree mobile platform have resulted in a customer retention rate over 90 percent."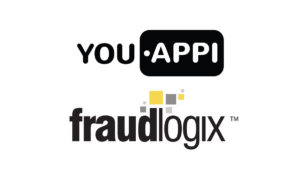 YouAppi is also partnering with online ad fraud-detection company, Fraudlogix, to strengthen its abilities to detect and block mobile ad fraud. The partnership allows YouAppi to integrate Fraudlogix' real-time intelligence to its platform, opening access to current threats within the online advertising ecosystem and further protecting marketers and app developers against mobile advertising and install fraud.
"YouAppi is a great example of a mobile platform that's working proactively to mitigate the risk of fraud for its marketers," said Fraudlogix CEO, Hagai Shechter. "We're excited to be helping their fraud-detection team stay on top of the latest threats in the ecosystem and curtail fraudulent clicks and installs. They take quality seriously."
Mobile marketing budgets are increasingly targeted as fraudsters look to skim advertising dollars from in-app and install campaigns. Fraudlogix's data provides real-time intelligence about known sources of fraudulent traffic, including traffic from bots, malware, compromised devices, hijacked devices, data centers and click farms.
In addition to its partnership with Fraudlogix, YouAppi has joined Adjust's Coalition Against Ad Fraud, comprised of platform leaders dedicated to tackling mobile ad fraud through the development of new solutions and programs that seek to disincentivize fraud.
Source: YouAppi