Less than four months after it killed off its Yahoo Messenger product, Verizon-owned Oath is introducing a new messaging platform called Yahoo Together. Designed for group chats between family, friends and interest groups, the platform allows users to separate out conversations into different topics, similar to IRC chat.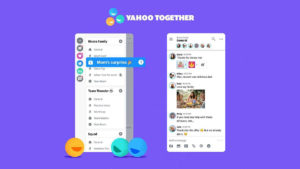 "Have you ever been in a group SMS thread with 10 people talking about 18 different things at once? It can make it hard to follow along, let alone plan a barbecue," said Adam Mathes, senior director of product management at Yahoo. "We built Yahoo Together to fix that. It's group chat that makes life easier through organisation and smart tools."
The app has been in beta for several months, during which time it was codenamed Squirrel. While it is built on a new messaging platform, it still leverages some of the existing technology from Yahoo Messenger, and was built by the Communications Team at Yahoo, who also worked on Messenger.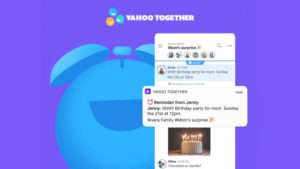 Together seems to be aiming at the space in between products like Facebook Messenger and more organisational tools like Slack. Alongside the ability to split conversations into topics, it has support for file attachments and has an improved search interface making older chats easier to navigate. However, unlike many of its competing platforms, it currently doesn't support voice or video calling.
Source: Mobile Marketing Magazine