On March 21, during the International Day of Forests, Fundación Banco de Bosques together with Wunderman Buenos Aires will be launching ECO ALARM, a free mobile app.
ECO ALARM is an alarm clock with which you will be helping endangered native forest without investing a single cent, or leaving your bed.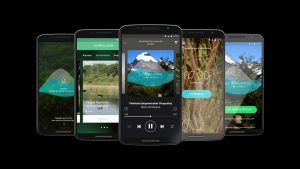 Wunderman created an album which includes sounds recorded at the Forest of Chaco, the Jungle of Misiones and the Andean Forest in Patagonia. These sounds will be used as an alarm clock within the user's cell phone.
Every time one of the nine tracks rings, Spotify will pay royalties to Fundación Banco de Bosques. The funds raised will be used to protect the ecosystems.
Credits:
Agency: Wunderman Buenos Aires
Client: Fundación Banco de Bosques
Executive Creative Directors: Patán Tarazaga / Dany Minaker
Creative Directors: Nicolás Smith / Damán Martinez
Web & App Designer: Fernando Rossini
Copywriter: Gastón Durán
Art Director: Matías Paglieri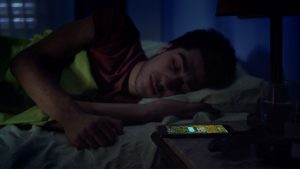 Production Manager: Laura Martínez
Group Account Director: Eliana Kaplan
Account Director: Carolina Graziano
Accounts Executive: Leonardo Ferrari
Head of PR: Daniela Tucci
Band: Italians do it better
Technology Director: Francisco Facal
Web Developers: Pablo Mendoza, Javier Corra
Mobile Developers: Gonzalo Rico, Gastón Schattenhofer, Santiago Rulfi
Project Manager: Bárbara Klurfan
Production Company: Huinca Cine S.A.
Director: Juan Manuel Montero
Executive Producer: Diego Turdera
Producer: Alejandro Travaglini
Postproducer: Cristian Martino
Editor: Carla Muzykantski
Sound mixing: CtrolZ
Client's representatives: Darío Rodríguez, Agostina Trigo
Record Label: Leader Music
Source: Wunderman BA