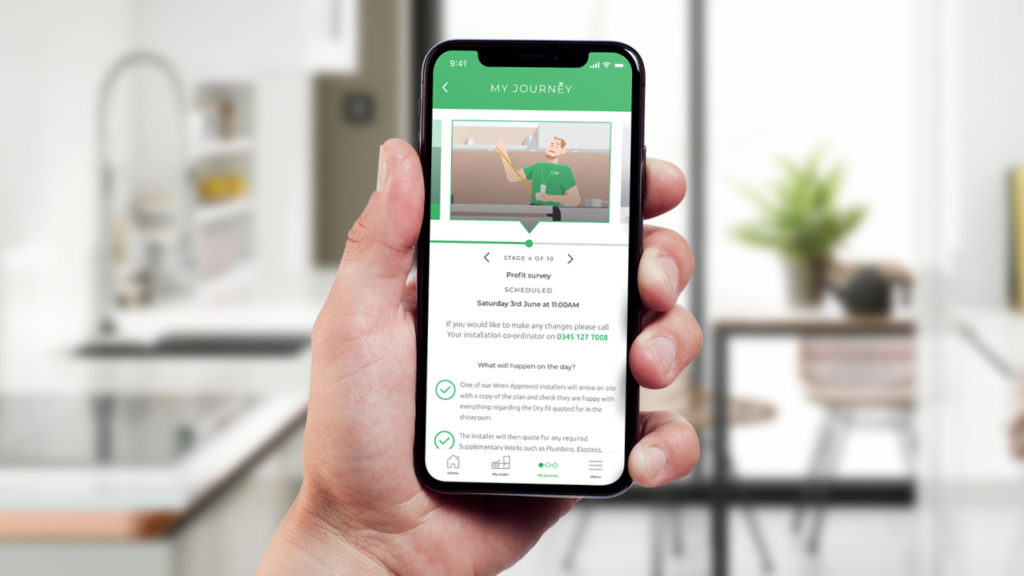 Wren Kitchens launches a ground-breaking mobile app so customers can easily manage the process of purchasing a kitchen every step of the way.
The first kitchen retailer to launch an app of its kind, Wren aims to equip its customers with even more real-time information with the touch of a button anywhere in the world.
The Wren Kitchens App, available to download for free on Google Play and the Apple App Store, is a simple-to-use tool packed full of nifty features to keep customers on track with the purchase of their Wren kitchen.
Wren is the UK's number one kitchen retailer and it designs, manufactures and delivers over 2,000 kitchens every single week.
At the comfort of their own home customers can manage their appointments, manage and track their order, track their delivery live, review and sign documents, manage all key dates in once place, view and share a high definition 3D render and a 360-degree panorama of their new kitchen and access key kitchen contacts.
The one-stop hub on the app called 'My Journey Order Tracker' gives prompts and actions every step of the way, so customers keep on track with the process of buying a kitchen.
Wren Kitchens Retail Operations Development Manager, Daniel Birgisson, said: "We're truly revolutionising the way our customers manage the process of buying a kitchen and we're really excited that this app will become a pivotal part of the Wren journey.
"Our aim is to make it as stress-free and as simple as possible, so our customers can access all the information they need at their fingertips at any time and any place.
"It reduces the need for our customers to visit the showroom regularly, as well as contacting our customer care team as they can manage everything in one place!"
Source: Wren Kitchens