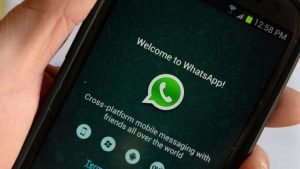 WhatsApp is reportedly working to launch P2P (person-to-person) payments within its messaging app, starting in India.
According to The Ken, Facebook is currently looking for a head of digital transactions with knowledge of India's biometric ID system Aadhaar, UPI (Unified Payments Interface), and BHIM, a cross-bank payment app launched in the country at the end of last year.
BHIM was launched by Indian Prime Minister Narendra Modi during his New Year's Eve speech, during which he also announced the 500 and 1,000 Rupee would be taken out of circulation with 24 hour's notice. This is the environment WhatsApp payments would be launching into, and likely its reasoning for rolling the service out in India first, as the move pushed many Indians towards digital payments for the first time.
Though WhatsApp has no offices there, it has 200m monthly active users in India as of last month, out of an estimated 340m smartphone users in total, making WhatsApp the country's most popular messaging app by some distance.
This could potentially give it an advantage over the many mobile payment and wallet apps already available in the country, including Truecaller – a caller ID app which has 150m Indian users – PayTM and Mobikwik.
Source: Mobile Marketing Magazine