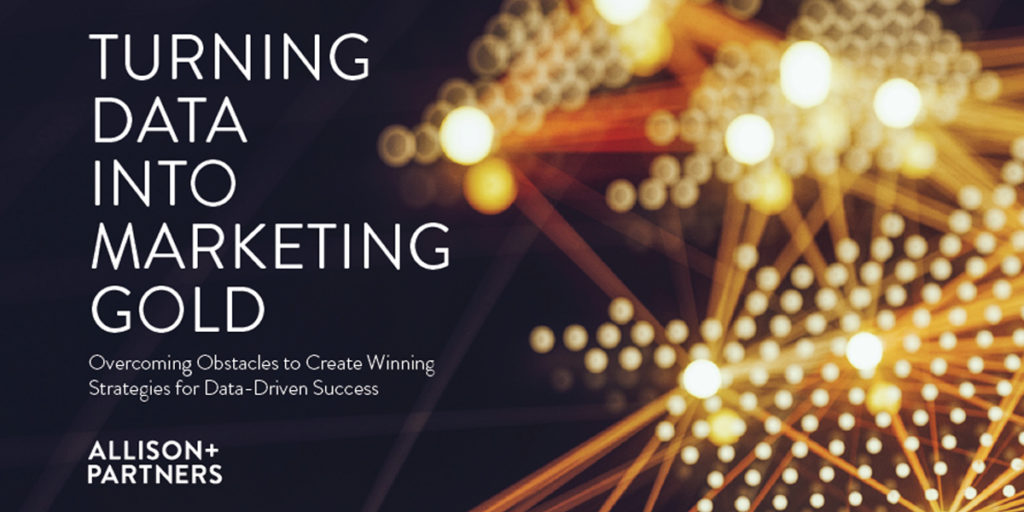 Data-driven marketing is vital for today's marketing teams. But a new report by global marketing communications agency Allison+Partners revealed that while marketers have made progress to becoming more data-driven, nearly all respondents cited numerous barriers preventing them from getting the most out of data.
The survey, which included input from 500 marketing directors in the UK and Germany, showed that:
Despite the vital role of data in marketing, marketers are only scratching the surface on what data-driven approaches can do. The majority said their department's use of data was either somewhat or far above average (87%), they are confident in their ability to extract insights from data (89%), and can use data to prove ROI very or extremely well (72%). Yet one-fifth of respondents haven't even invested in augmented or advanced data analytics yet, leaving valuable stones unturned when it comes to insight.
The top three barriers to change are data silos, cost and talent. While marketers think they're on top of their data-driven efforts now, nearly all respondents (98%) said there will be obstacles in improvements moving forward.
The desire to overcome these barriers is there. Investment in AI to improve insights and support greater success in lead generation and loyalty is starting to take off. In fact, seven in 10 marketing directors have made investments in AI-driven customer platforms and one in five plans to do so in the next two years.
Commenting on the research findings Sue Grant, Managing Director, Allison+Partners UK said, "It's fantastic to hear that marketing directors are confident in their ability to use data. But our research shows that the real story is more nuanced. What was pioneering five years ago in martech may not be serving the needs of the business any longer. With costs proving a concern, this means that marketing directors must invest smarter in any new technology or talent they bring on board. Clarifying the organisation's goals and targets, as well as understanding what information and analysis is required to reach them, can help combat this issue."
Heike Schubert, General Manager, Allison+Partners Germany added, "With a lack of data skills being another concern, AI has a crucial role to play and it's promising that the research shows investment in this technology is on the up. AI can sift through the mountains of data accumulated by marketing teams, automate routine processes to save time, as well as suggest the best ways to target customers on a more personalised level."
Heike added, "A lot of this technology is still in its infancy, but as it becomes more affordable, we can expect investment in both data analytics and AI to continue in an upward trajectory. That said, without a concerted effort by marketing directors to build a team that can use the technology to reach the ambitions of the organisation, then these investments will not be as fruitful as they could be."
To read more on overcoming obstacles and creating winning strategies for data-driven success, read the full report here: Turning data into Marketing Gold 
Source: Allison+Partners