Let's go beyond a summary of the new iPhone 7 features and look at something that Apple does just as creatively as phones: live streaming.
Apple's live streamed product launch reeled in tremendous amounts of activity on social media and generated a considerable amount of excitement through various digital channels. The viewer adherence as well as the interest in this event was made possible by acute advertising and Apple's very own live streaming technology.
Live streaming services were originally developed by Microsoft in 2008, Apple followed suit in 2009 with HTTP Live Streaming (HLS) designed for delivery to iOS devices. HTTP-based adaptive streaming quickly became the weapon of choice for high-profile live streaming events (Vancouver and London Olympics, Wimbledon, Roland Garros) and premium on-demand services such as Netflix.
Given Apple's involvement in the development of live streaming technology, they understood the advantages of using this service for brand promotion purposes early on and have been live streaming events for several years. Another example of Apple being ahead of the game? I think so.<
So what did Apple understand about branded live streaming that most brands are slowly catching up to?
4 lessons learned from the innovators of branded experiences:
1. Earned Media Opportunities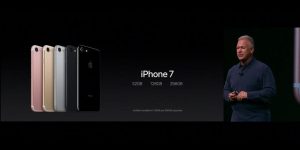 As exciting as it is to participate in a conference, especially one as coveted as an Apple launch, live streaming services of an event allow for brands to get more exposure regardless of geographical constraints. Apple's event was streamed internationally and had millions of viewers tune in from around the world allowing for maximum brand exposure as well as a large amount of coverage from various outlets that wouldn't have been able to attend the event otherwise.
For example, although in San Francisco, I streamed the event on Apple's website whilst following live commentary streams from big technology publications such as CNET and TechCrunch. Whilst watching these streams in parallel I realized that although these organisations had reporters at the event, they intentionally had live streams to be able to converse and react in real time to the event. Not only does this create more organic coverage for a brand but it also allows for higher levels of enthusiasm and engagement around the brand's event
2. Better Quality Brand Exposure and Consumer Engagement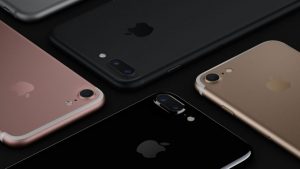 Imagine just how underwhelming Apple product launches would be for a consumer without the live streaming experience. The normal Apple consumer would walk into a store and see a slightly better looking phone than the iPhone 6.. yes, I can see all of you Apple skeptics shaking your head already. But when it comes to promoting and explaining a product there is no better way to do it than through a live stream. With the launch however, any Apple consumer was able to have Tim Cook explain the benefits of every new feature, as well as yet to be released perks like Mario on the iPhone and Pokemon Go on the iWatch.
Without live streaming, only a select few journalists and VIPs would have been able to follow the launch, leaving your normal consumer unable to engage as genuinely and proactively. These are opportunities you don't want to miss. If you play your cards right like Apple you can even offer some viewer perks like a Sia concert in the comfort of your consumer's own home.. or desk! That is a genius layer to add as it allows for your brand to offer some sort of an experience to their viewers, although watching an Apple launch already feels like quite an experience as is.
3. Exclusivity Creates Excitement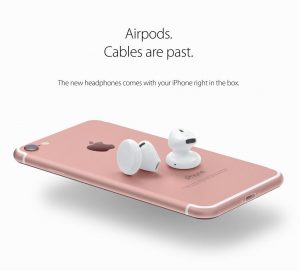 Everyone wanted to watch Apple's event because THEY TOOK AWAY THE HEADPHONE JACK, but also because there is just something exciting about a live event. With live streaming you can basically urge people to check out a "limited-time offer" which makes them more inclined to tune in. In doing so you ensure your consumers want to watch to avoid #FOMO. And once again because there are fewer restrictions around live streaming people can tune in just to check it out, and if you are good enough they will stay.. that's what happened here at M&C Saatchi mobile, they kept us on the edge of our seats waiting for the AirPod announcements.
4. More Engaging SEO Exposure
If you Google "iPhone 7", the results are all related to the launch event with short videos as well as in depth articles about the features. This is something to consider with the rising importance of SEO, you want every bit of information appearing in the search engine to be as engaging and compelling as possible, not to mention as populous as possible. As mentioned in my first point, these events can generate a lot more coverage, meaning that your consumers will find more relevant links when they search for your brand or new product.
If these points don't convince you here is something that might. We monitored how people reacted before and after the launch and the augmentations of positive sentiments as well as impressions doubled during the event. Do you think a normal event would have this level of engagement?

I know what you are all thinking, my brand isn't Apple, if I put on a live stream no one will care. Well that's where you are wrong. As aforementioned, live streams make people care and provide you with tools to reach broader, more engaged and interested audiences. The fundamental advantage of live streaming that we should keep in mind is that it allows you to have a physical and digital presence simultaneously, so you are only increasing your chances of success by maximizing your presence.
Now I know I said I wasn't going to talk about the iPhone 7 but…
Best #AppleEvent moments on Twitter
"I don't know why y'all are excited about the new iPhone camera" – Android users #AppleEvent pic.twitter.com/4H0EcXkxLy

— Martijn Hilton (@MartijnPOP) September 7, 2016
Only 90's kids will remember these #AppleEvent pic.twitter.com/gOXq7IrlHW

— History In Pictures (@HistoryInPix) September 7, 2016
Ok shut up @tim_cook and take my money #AppleEvent

— Awkward Puppets (@awkwardpuppets) September 7, 2016
Just saved myself $159… #AppleEvent pic.twitter.com/WJQdh9f3CN

— Lux (@Callux) September 7, 2016
And here is M&C Saatchi Mobile's very own summary on Twitter…
Complete Apple Watch Announcements from #AppleEvent pic.twitter.com/PrBuRlBq44

— M&C Saatchi Mobile (@MCSaatchiMobile) September 7, 2016
Complete Apple Watch Announcements from #AppleEvent pic.twitter.com/PrBuRlBq44

— M&C Saatchi Mobile (@MCSaatchiMobile) September 7, 2016
Complete Apple iPhone Announcements from #AppleEvent pic.twitter.com/gzqw0EmOhf

— M&C Saatchi Mobile (@MCSaatchiMobile) September 7, 2016
Accompanied by Apple's beautifully crafted video summary:
Article by Lian Cimet, Digital Explorer & Analyst at M&C Saatchi Mobile