For the first time, over-the-air broadcast radio has the ability to accompany an advertising or marketing message with search-like functions to serve up additional information or coupons and discounts on mobile phones.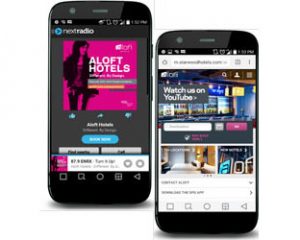 The Westwood One app, NextRadio, is free to consumers on the Android platform and in often comes native on phones. The advertising platform combines the mass reach of broadcast radio with search.
The plan is to launch an app for Apple devices in the near future, and extend the app into devices without a keyboard like Google Home and Amazon Echo.
Westwood One — a subsidiary of Cumulus, which has about 8,000 AM and FM affiliates — is adopting the platform to offer NextRadio into campaigns.
The media company has been testing its ad offering with advertisers. One unnamed retailer ran a campaign in May 2017 on 250 of its radio stations. The campaign proved that radio drove listeners to retail locations. In fact, one-third of people who heard the ad also viewed the companion ad within the app. Of those listeners exposed to the campaign, about 10% visited the retailer.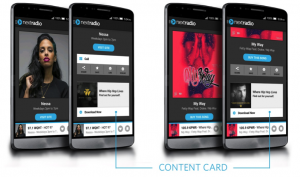 "When you're listening on the phone through the app and an ad comes on, a companion ad pops up that provides the ability to click a link for store directions, coupons or more information," said Pierre Bouvard, chief insights officer at Cumulus Media.
The new service is made possible through a FM semiconductor chip that has laid dormant in mobile phones for about five years, until now. Recently, under guidelines from the National Association of Broadcasters, the chip has become active. Verizon, AT&T, Sprint and T-Mobile now support the chip.
Bouvard likens the chip to the television set-top box, which collects mounds of data and can personalize content and advertising. "It's a set-top box that travels, so it knows the geolocation of the consumer and the stores they visit," he said, explaining how the chip can connect the radio ad directly to the store visit.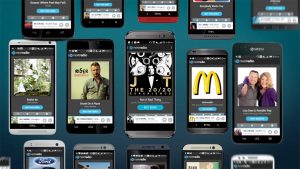 Paul Brenner, president of NextRadio, added that the purpose of local measurement of radio through a smartphone is to give marketers the tools to tell how budgets are put to good use.
The NextRadio mobile app allows advertisers to serve up synced interactive ads and content as consumers listen to live local radio on their smartphone based on their ZIP code.
The app doesn't require listeners to opt- n. Interaction with the app is tracked via the Dial Report, which measures the impact of FM advertising campaigns.
Source: MediaPost