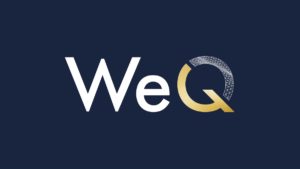 WeQ, a leading global mobile ad tech organization, and travel brand DailyHotel revealed initial results from its exclusive campaign to propel their growth in the South Korean market. 
The app provides customers with a one-stop booking for both luxury hotels and fine-dining restaurants in Korea and globally. This announcement follows WeQ's recent rapid expansion into APAC markets South Korea and Japan.
In South Korea's domestic app economy, travel is one of the most promising verticals, having seen a double digit growth in mobile travel sales of 58.7% between 2011 and 2016. South Korea also has the highest smartphone penetration in APAC and globally, with 94% of the population owning a smartphone, which is expected to rise to 100% between 18 to 34-year-olds in 2019.
Sven Lubek, Managing Director of WeQ, said about the company's partnership with DailyHotel: "We are thrilled to be working with DailyHotel to successfully scale their mobile user acquisition strategy in South Korea. Their collaborative approach has enabled us to deliver a first-class CPA user acquisition campaign strategy, optimized towards first-time bookings. At the same time, we've gained strong experience in working with hotel booking apps in South Korea and we are looking to build even further on this experience."
WeQ was tasked with delivering a CPA campaign for DailyHotel to grow their user base in the lead up and during the summer holidays. After a period of A|B testing both CPI and CPA campaigns between May and July, WeQ learned that investing in loyal users was the right strategy, especially in the key travel months of June to August.
Based on the results, WeQ discovered that running a CPA campaign worked best, as it allowed DailyHotel to focus on growing the most valuable and loyal users. The CPA stats revealed that WeQ delivered an average of four times more user bookings (restaurant bookings and multiple hotel bookings) than first hotel bookings, between the months of April and August 2018.
Additionally, WeQ delivered new users, by increasing the install-to-booking rate (CPA booking rate) by 50% between April and July 2018 in the Korean region. WeQ continues to deliver new users.
Julie Hwang, Marketing Director of DailyHotel, said: "We appreciate WeQ's exceptional client services, collaborative approach and impressive local market knowledge. Additionally, through our combined efforts, we've been able to continuously adapt to new challenges in this competitive vertical. WeQ delivers upon our ambitious KPIs through a flexible, long-term strategy and we are looking forward to developing our user acquisition strategy in South Korea with the team further."
WeQ also attributes the campaign's success to its dedicated APAC team of account managers, who follow a hands-on consultative approach that is tailored to the market needs for their client. Additionally, the company's proprietary technology for successful campaign management, fraud prevention and optimization stands out in South Korea's ad tech landscape.
Following a successful launch in April 2018, WeQ raised more than 50 million USD in internal funds and debt capital to accelerate its ambitious global growth path. The results of this fruitful partnership between WeQ and Daily Hotel represent a milestone for WeQ, as it expands its footprint in APAC markets.
Source: WeQ