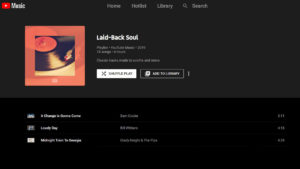 Waze has unveiled YouTube Music as its latest Audio Player partner, joining Spotify and Deezer.
Originally launched last October, Waze's full-service audio player delivers music, podcasts, audiobooks, news, and more via partnerships with leading audio platforms.
Since its launch Waze users have driven almost 11bn kilometres while listening to content from Waze's Audio Player partners. 

Waze initially launched with seven partners: Deezer, iHeartRadio, NPR, Pandora, Scribd, Stitcher, and TuneIn joined Spotify, which has been available on Waze since March 2017. Since then, Waze has also introduced integrations with Audiobooks.com, Radio.com, Castbox and NRJ Radio.
YouTube Music Premium subscribers can listen on Waze by opening the Waze app and tapping the music note icon to select YouTube Music as their audio player.
The YouTube Music integration for Waze Audio Player will begin rolling out from today, and will be available for all users globally in the coming weeks.
Source: Mobile Marketing Magazine