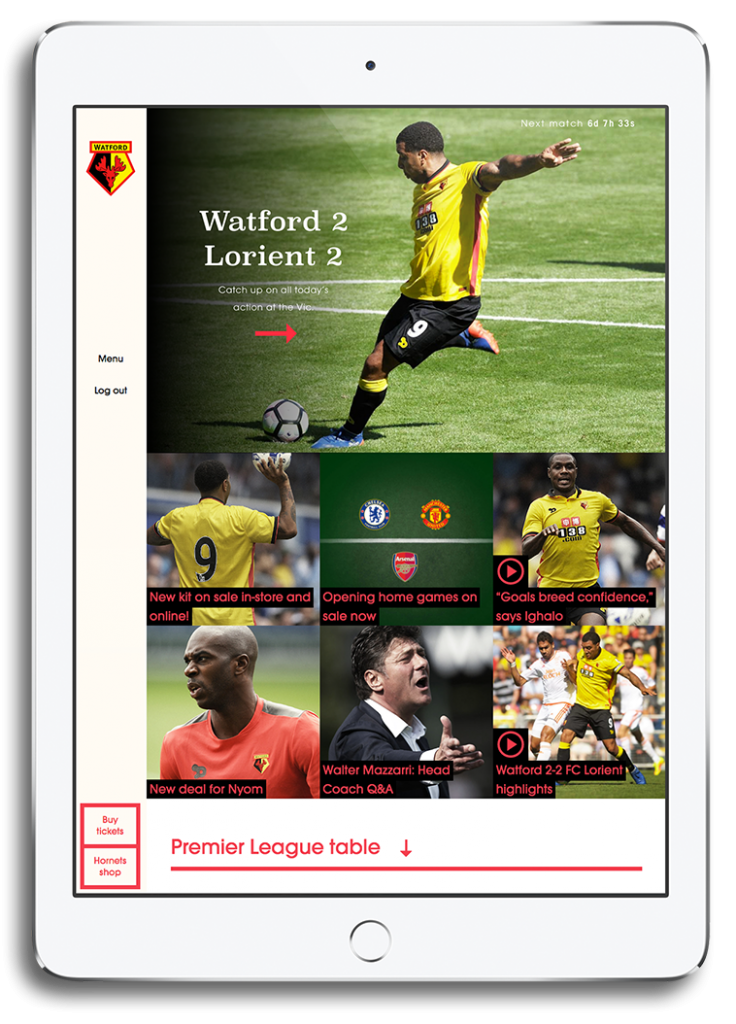 Watford FC launches a new digital platform, creating a dramatically different new online home for fans of the Premier League club.
The new responsive site, which launches to coincide with the start of the 2016/17 Premier League season, is the result of Watford FC's first partnership with global digital experience design agency Critical Mass,following a competitive pitch.  It is the culmination of five months of work, including close, ongoing collaboration with the grassroots Watford fan base, to ensure that every aspect of the design and UX resonated for the club and its supporters.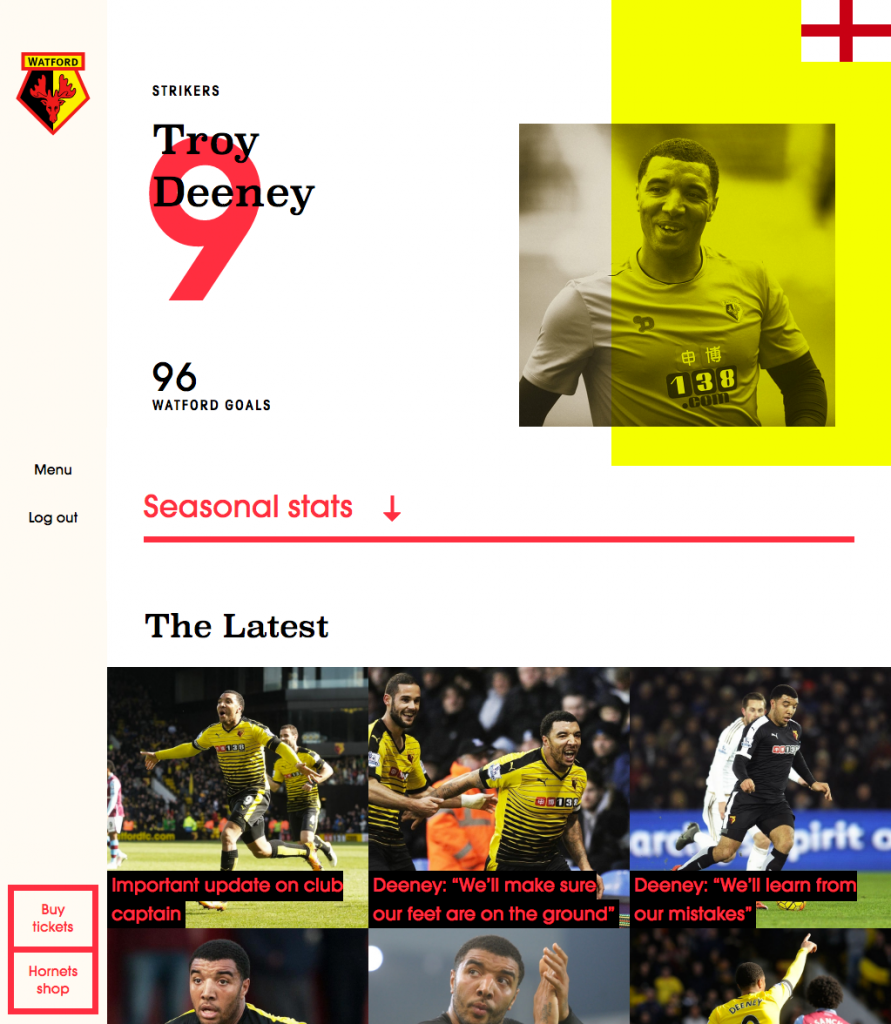 Critical Mass has supported the club in its ambition to build an inspiring and engaging platform that makes it relevant in the digital age, allows for greater commercialisation and, most importantly, fuels true interaction with Watford fans, wherever they are in the world.
The result is a straightforward, yet highly innovative, digital platform with a relentless focus on the fan. The no-nonsense design in bold Watford colours includes new functionality that will pull in fans' social content to the site, as well as provide bespoke solutions for commercial partners. On match days, a live feed including Watford FC commentary, fans' social feeds and key updates from other Premier League games overtakes the homepage.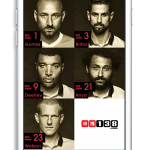 To create the platform, Critical Mass tested UX and design with fans on a weekly basis.  Over 3,000 Watford FC supporters were involved in this process, feeding into every aspect of the design and build, and putting them firmly at the heart of the creation.
Spencer Field, Commercial Director, Watford FC, comments: "Critical Mass has succeeded in delivering an extremely innovative and exciting website. The team has really grasped the spirit of the club, and our supporters, and we feel that Watford FC and Critical Mass have designed a truly exceptional Premier League digital experience."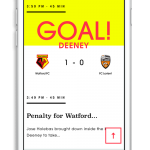 Chris Gokiert, President, Critical Mass, adds: "Watford FC has a history of being one of the most progressive football clubs on the planet and has fought for its place in the Premier League through hard work. In a world full of sanitised football club websites, we are delighted to have the opportunity to connect the club with its fans, both at home and overseas, through a smart, new digital experience."
Source: Critical Mass