It's no surprise that nonprofits operate on shoestring-sized budgets and are constantly working to recruit a new generation of millennial donors. But Water is Life, a charity focused on providing clean water resources, found an interesting way to hack the popular mobile payment app Venmo, which could open the floodgates to creative and stealthy digital marketing from other nonprofits.
The charity teamed up with Deutsch New York to zero in on millennials who use peer-to-peer app Venmo to send each other money. But there was a problem: Venmo doesn't let brands advertise on the app—likely because seeing a flood of ads alongside credit card statements would scare off its users.
So, the charity and agency Deutsch found a tiny workaround by keeping a close eye on the app's global news feed, a feature that shows real-time public transactions between Venmo users.
Starting on the Fourth of July—a high-traffic time on the app when millennials are paying their friends back for things like beer and food—Deutsch began sending personalized ads disguised as payments to folks who publicized their payments.
The team sent each user a 1 cent payment attached to a 2,000-character message tailored to what they recently paid for. For example, the copy sent to someone who recently charged a friend for a beer may have read, "1 cent can't pay someone back for a beer, but it can help buy someone clean water for a day." At the bottom of the message, a call-to-action prompted consumers to donate to Water Is Life by going to a website.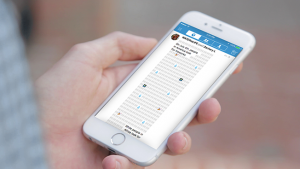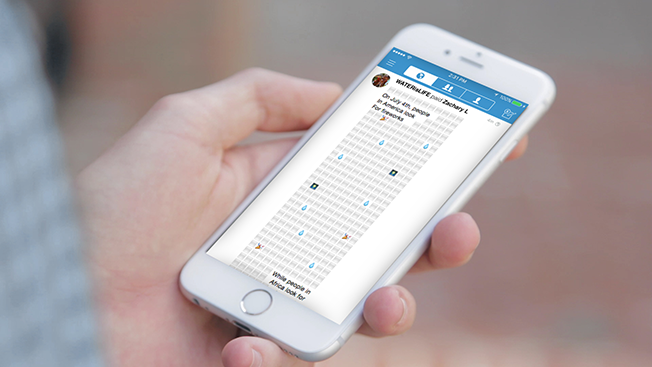 Once the tiny payment was sent, the message appeared in the user's news feed where all of their friends could see it, too.
Venmo didn't know about Water Is Life's campaign beforehand, "but I would assume they knew once we started making hundreds of tiny payments," said Deutsch New York's creative director Frank Cartagena.
Deutsch sent out 250 messages (equivalent to $2.50) and raised $400 in donations on the first day. Since then, 1,000 users have been sent messages (worth $10 total), and the effort has now raised $800.
The agency plans to double those funds in the coming days and has added YouTube ads to amplify the reach of the above video.
"We expect to raise about $1,600 based on how it's going," Cartagena said. "We have also monetized the video on YouTube and expect more donations once people see the video."
Source: Ad Week