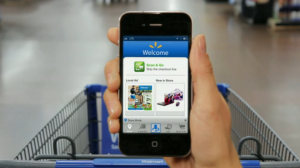 This Black Friday, Wal-Mart is going digital.
The world's largest retailer recently said that its website will kick off its online Black Friday sale three hours earlier than 2015, at 12:01 a.m. Eastern Thanksgiving Day. That's hours before its in-store doorbuster deals begin at 6 p.m. that evening.
This is just the second year that Wal-Mart has offered the majority of its Black Friday promotions online, as consumers are increasingly dividing their budgets between stores and the web. To help accommodate this elongated shopping window, Wal-Mart has ramped up the amount of merchandise dedicated to filling online orders by 50 percent.
Like Wal-Mart, Target is also offering certain Black Friday deals on its website Thanksgiving morning. Online sales across the industry are seen increasing 15.6 percent on Thanksgiving, to $2 billion, according to Adobe Digital Insights.
"Our goal is not to advertise a great price and then not have the product for the customer," said Steve Bratspies, Wal-Mart's chief merchandising officer.
That includes its stores. Wal-Mart will once again offer wristbands for certain popular products, guaranteeing every shopper who receives one will get that item. The retailer will also bring back its store maps, which highlight the location of in-demand products such as TVs and toys. These maps were accessed by millions of shoppers last year, the company said.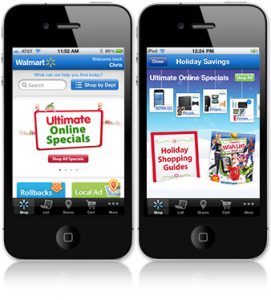 Wal-Mart's stores stuck with their 6 p.m. start time — the same as Target — because it allows shoppers to scoop up last-minute groceries for Thanksgiving dinner in advance of the sale, Bratspies said. Wal-Mart has been open on Thanksgiving Day for nearly 30 years.
The company also reiterated its promise to win on price. Black Friday deals include a Samsung 50-inch Smart 4K TV for $398 (or $230 off), a new shipment of the popular Hatchimals toys and the Fitbit Charge 2 for $129, a discount of $20.
And for the first time, Wal-Mart will launch early Black Friday deals on its mobile app starting November 10.
Wal-Mart's increased focus on the web comes as consumers are expected to allocate an equal amount of their budgets toward online and physical stores for the first time this year. It also follows the company's $3.3 billion acquisition of Jet.com, which was completed in September.
That deal was meant to jump-start Wal-Mart's digital sales growth, which had been petering off. During the previous holiday season, Target's online sales shot 34 percent higher, while Wal-Mart's increased just 8 percent.
Unlike Target, Wal-Mart did not offer free shipping on every digital order. It is sticking to those guns again this year, saying customers can get their orders for free by picking them up in store, or meeting a $50 minimum.
Despite Wal-Mart's extra focus on the web, Bratspies reiterated the importance of in-store Black Friday shopping. He pointed to the retailer's recent spate of earnings results, in which online sales and in-store traffic both edged higher. In addition to its online push, the company is dialing up customer service and product demonstrations in its stores this season.
"It's still the biggest day in retail," he said.
Source: CNBC