Skyhook, one of the world's leading location services company, announced that it has been selected by the media division of Verifone, a world leader in payment and commerce solutions, to measure the impact of at-the-pump advertising campaigns. Using Skyhook's new foot-traffic attribution solution, Verifone Media can measure the effectiveness of their customers' advertising using real-world consumer movements through time and space.
With experts forecasting mobile ad spend to reach $100 billion this year, ad networks, brands and agencies are under more pressure to deliver strong ROI. Unlike traditional mobile advertising on connected devices such as smartphones, Verifone Media sells Pump Media advertising through an installed network of screens at gas pumps. With this approach, measuring the impact of brand campaigns has been a challenge, as there was previously no way to correlate ads delivered with unique viewers.
By working with Skyhook, Verifone Media is now able to prove campaign reach, value and impact. Skyhook's location services accurately identify people exposed to ad campaigns at Pump Media sites and then measure consumers' response via foot-traffic.  For example, in a recent tier-one retailer campaign, Verifone Media was able to determine that consumers exposed to the Pump Media ads visited the client's retail locations more than twice as much as a control group.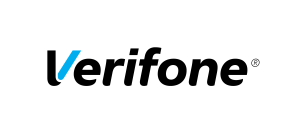 Furthermore, using Skyhook's Personas – audience segments derived from mobile device movements – Verifone Media can now extend its reach along the consumer journey by offering mobile retargeting to the consumers who viewed an ad at the pump.
"We looked at other mobile attribution solutions, but none of them offered the level of accuracy and scale that our customers required," said Dan Trotzer, VP of Partner Development at Verifone Media.  "Skyhook's solution will provide our customers with greater confidence in our Pump Media network by providing accurate measurement and new behavioural insights."
"Ad attribution is a huge challenge that many in the industry are still trying to figure out," explained David Bairstow, vice president of product at Skyhook. "Verifone Media was looking for a way to connect at-the-pump ad content with the effect it had on its target audience. Now leveraging Skyhook's location expertise, Verifone Media will be one of the earliest ad platforms to deliver on that ever-evasive promise of accurate attribution."
Source: Skyhook