Manchester United's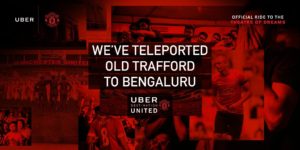 official ride partner Uber organised a 360 Old Trafford Destination United experience in India as part of their sponsorship activation.
Uber created an immersive 360 experience pod with the aim to give the fans an essence of the Theatre of Dreams. Other Old Trafford experiences like a dedicated fan area with players' tunnel, first team changing room and stadium's museum were created.
The event took place in Bengaluru from the 27– 29 April with former Manchester United player Wes Brown, and screened the Arsenal versus Manchester United match which was won by Manchester United 2-1.
The event was created with the support of Copa90.
James Kirkham, head of Copa90 said: "This makes every other current football sponsorship in the world feel small and outdated."
Manchester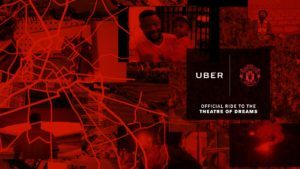 United's group managing director, Richard Arnold said: "Through Destination United, Uber has come up with some really creative ways in which they can connect with our fans worldwide.
"Their ability to do this on a global scale allows us to engage further with these fans, creating lasting memories and once-in-a-lifetime experiences for supporters of all ages, no matter where they are in the world."
Chief brand officer, Bozoma Saint John at Uber said: "We are collapsing space and time between the MUFC global fan base by bringing them closer to their passion for the sport and their fellow supporters, creating an opportunity to experience the Theatre of Dreams in a way only Uber can do."
Source: The Drum