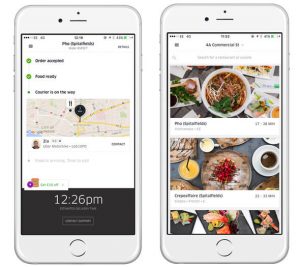 Taxi firm Uber launches Deliveroo-like food delivery service in London – and here's how you might be able to get a free lunch out of it.
Your lunch break is about to get a little bit more snappy thanks to a new rollout from Uber.
The US-based taxi service, which has rapidly expanded across the UK throughout the past year, has launched a food delivery service that'll bring you restaurant-quality food straight to your home or office.
UberEATS is going live in Central London, running from from 11am to 11pm, seven days a week, with over 150 of the capital's top restaurants already signed up, including the likes of Pho, Chilango and Comptoir Libanais.
All you need to do is download the app on your iPhone or Android device, or visit the UberEATS website.
If you're an existing Uber user, you can even link your taxi account to the new service to allow for speedy payments without ever needing to hand over any cash. Uber is offering customers a free lunch to tempt people to try the new service.
Customers can get £10 off their first order with the discount code, UBEREATSLONDON.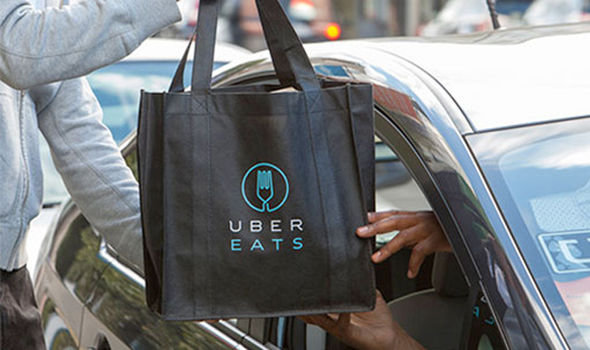 Lucky Londoners will also be able to enjoy the perks of no minimum order size and free delivery for the first month, but there's also a chance you could get your meal completely free.
Thats because UberEATS is promising that any users who make an order under £20 that don't arrive within 30 minutes will receive £20 off their next order.
And with London's notoriously snarled traffic, especially around the lunching hotspots of the West End and the City, this offer could become rather well-used over the next few weeks.
Similar to Uber's taxi tracker, UberEATS also features a real-time delivery tracking screen, so you can see how far away your delivery rider gets closer to your door – and if they are going to make that crucial 30 minute limit.
London is the first UK location to see a launch for UberEATS, which launched in 2014 in the US and then expanding to Canada, Australia and Singapore before coming to Europe with a launch in Paris last year.
However the company says it is planning to expand its delivery area across the UK and add more restaurants soon.
Source: Daily Star