Twitter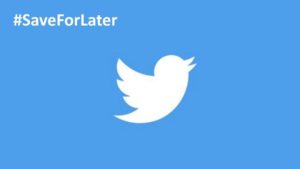 has announced the official launch of a new Bookmarks feature, which is designed to allow Twitter users to save tweets for later access.
All tweets now feature an updated "share" icon that's used for both bookmarking and sharing tweets, and Twitter says the share icon is meant to make it easier to save and share privately or publicly.
Bookmarking a tweet to save it for later can be done by tapping the share icon under a tweet and then choosing the "Add Tweet to Bookmarks" option. All saved tweets are located under the "Bookmarks" option that can be accessed from a person's profile icon menu.
Twitter Bookmarks are private, so no one can see which tweets have been bookmarked, unlike the "Like" option, which, prior to Bookmarks, has been a preferred method of preserving tweets.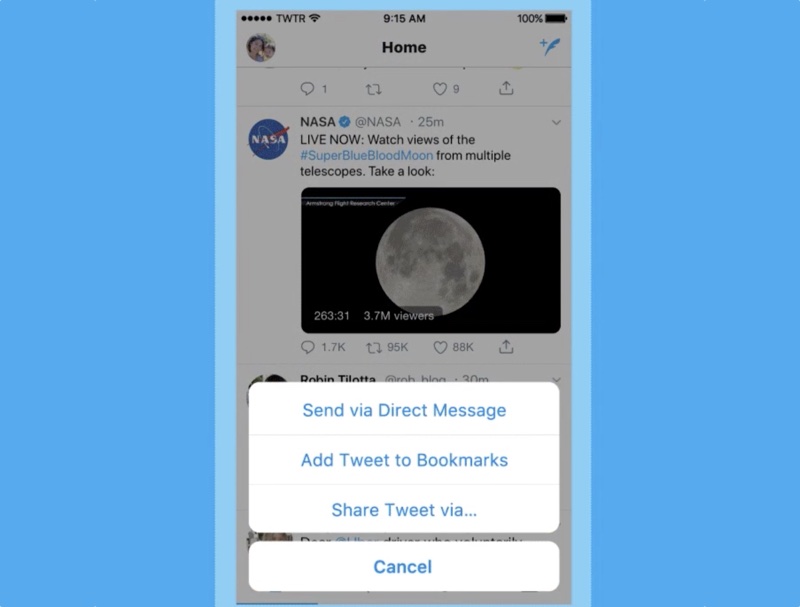 The new Bookmarks feature was first introduced in October and was developed as part of a company-wide Hack Week. Ahead of the debut of Bookmarks, Twitter shared regular details on its development.
Twitter says Bookmarks are now rolling out globally on Twitter for iOS and Android, Twitter Lite, and mobile.twitter.com.
Source: MacRumors