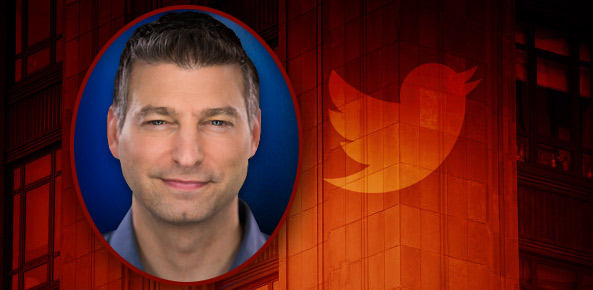 Twitter 's Chief Operating Officer Adam Bain is stepping down after six years at the helm, adding more uncertainty to the struggling tech firm's murky future.
Anthony Noto, Twitter's chief financial officer, will take over Bain's job, according to a regulatory filing to the U.S. Securities and Exchange Commission on Wednesday. Twitter is searching for a new CFO.
In a series of tweets, Bain said that he was "ready to change gears and do something new outside the company." He didn't say specifically where he's headed next, but tweeted to "Stay tuned!"
After 6 years and a once-in-a-lifetime run, I let Jack know that I am ready to change gears and do something new outside the company. — adam bain (@adambain) November 9, 2016
Bain's departure is the latest major leadership shakeup at Twitter, which has struggled to attract more users and hit Wall Street's expectations. In October, the company announced it was laying off about 9 percent of its global workforce, or an estimated 350 employees, and that it planned to shut down video app Vine in the coming months. The tech firm reported a net loss of $103 million in the third quarter but is trying to become profitable in 2017.
"Bain is a big hole to fill just in terms of his presence in the industry," said Brian Wieser, an analyst with Pivotal Research.
The 43-year-old joined Twitter in 2010 after working at Fox Interactive Media and Fox Sports. Under his leadership, Twitter grew its sales from $28.3 million in 2010 to $2.2 billion in 2015. Bain [pictured above] is reportedly well liked within the company, and when Twitter was searching for a new CEO last year there were rumors that he might be in the running for the job. The hashtag #AdamBainIsSoNice started trending on Twitter.
But Twitter, which has 317 million monthly active users, hasn't been growing as fast as investors want. It's seen its stock continue to tumble even after co-founder Jack Dorsey, who also runs mobile payment company Square, returned to lead the company in 2015.
Speculation that another company, such as Salesforce or Walt Disney, could purchase Twitter heightened, but a deal never materialized. The company has been focusing more on live video, inking deals with the National Football League and other media outlets while making changes to its products. The company is expected to rake in $2.55 billion in revenue this year, according to analysts surveyed by Bloomberg.
Noto will continue to lead the tech firm's live content efforts and oversee the company's global advertising sales, data, revenue products, global partnerships and business development, Twitter said in a regulatory filing.
"I am honored by the trust that Jack has placed in me to take on this new role," Noto said in a statement. "I've enjoyed nothing more than partnering every day with Adam in striving to achieve Twitter's goals, and I will always be grateful for his tremendous contributions. I look forward to leading this team and capitalizing on our recent momentum of accelerating audience and engagement metrics."
Bain has resigned but will help with Noto's transition to the new role in the coming weeks, the company said.
Heartbreaking to say goodbye any day, but especially today. So much love and respect for Adam. He's a mentor, a partner, and family forever. 
Twitter's stock declined more than 3 percent at one point in after-hours trading at $18.47 per share after Bain announced his departure. The company's stock closed up 4 percent at $19.13 per share on Wednesday.
"I came here to help build out the business, but more importantly build a team," Bain tweeted on Wednesday. "My team is the best legacy anyone can leave."
Source: Top Tech News