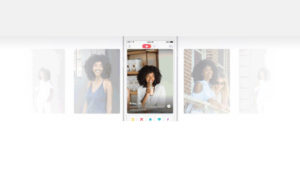 Popular dating app Tinder has provided some insight into how its algorithm decides which potential matches it surfaces to users – and it's no longer an 'Elo score' based on desirability, though it doesn't sound too dissimilar.
The Match Group-owned platform doesn't hide the fact that it used to rank people based on how desirable they are to others. As such, Tinder would surface profiles to users who have similar desirability scores, which were calculated by the number of 'likes' and 'nopes' each user receives.
Now, the app doesn't rely on Elo. Instead, it adjusts a user's potential matches every time their profile is swiped right or left. These changes are reflected in potential matches with '24 hours or so'. But, though the details are scarce, it still seems desirability is the main driving force behind the algorithm.
Tinder says that the most important factor is apparently being active on the app, as it prioritises users who are active and surfaces their profiles to other active users. On top of this, the algorithm doesn't hold any data regarding people's races, ethnicities, genders, religions, earnings, hair colours etc.
Source: Mobile Marketing Magazine