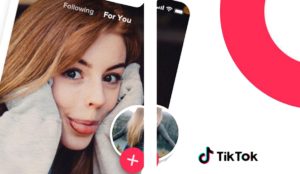 Popular short-form video app TikTok has made updates to its online wellbeing features, giving users more control over managing screen time and filtering content.
Users now have more options when it comes to how much time they spend on the app. They can select whether they want to be limited to 40, 60, 90, or 120 minutes on the app each day.
The feature is password protected and users need to enter their password to continue using TikTok beyond their screen time limit. Previously, users could only limit screen time to two hours.
TikTok has also upgraded its 'Restricted Viewing Mode' feature. Powered by AI, the feature now automatically filters out all content that it deems not to be suitable for users of all ages. This feature also requires a passcode, which is valid for 30 days.
Both features can be found within the 'Digital Wellbeing' section of the app's 'Privacy and Settings' menu.
Other settings that the app already offers includes the ability to decide who can follow you, who can send comments, who can react to videos, who can duet with you, and who can send you messages, as well as being able to avoid content to be downloaded, create a block list, filter comments, and set accounts to private.
These settings were recently showcased by TikTok in a series of fun, educational videos designed to provide users with useful safety information.
Source: Mobile Marketing Magazine