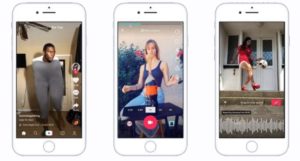 Hugely popular short-form video app TikTok has begun testing a new video ad product which directs users to the advertiser's website or profile page.
The native video ad product features a video from the advertiser along with a button to enable users to interact further with the business. An example, first seen by TechCrunch, shows a video labelled as 'Sponsored' from bike retailer Specialised Bikes along with a blue 'Learn More' button.
In this case, the button opens up the Specialised profile page within the TikTok app, but you would imagine this would become customisable for the advertiser.
Upon clicking through on the above example, it was found that there had also been changes made to the way profile pages look for businesses. There was a blue checkmark – similar to the one found on Twitter – indicating the account is verified and a pop-up banner overlay with a button intended to send the user through to the business' website.
Though this ad product is very much in early stages of testing, it's a significant sign of the app's advertising ambitions, having only just begun experimenting with advertising in the US and UK in January.
Source: Mobile Marketing Magazine