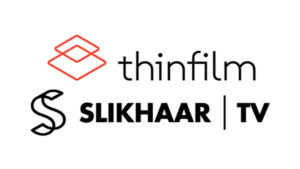 Thin Film Electronics ASA, a global leader in NFC (near field communication) mobile marketing solutions, today announced that customer Slikhaar, the innovative men's hair care leader and digital disruptor, will launch interactive personal care products in the fourth quarter of 2018.
Slikhaar will use Thinfilm's NFC mobile marketing solution to connect directly with consumers via smartphone, promote its SlikhaarTV channel on YouTube, and deepen relationships with its growing number of brand enthusiasts.
Slikhaar is integrating NFC tags in select major hair and skin care products under its popular By Vilain brand. Each uniquely identifiable NFC tag integrates seamlessly with Thinfilm's CNECT Cloud Platform to enable the delivery of custom digital content and experiences to Slikhaar's predominantly mobile-first consumer base.
Shoppers and existing customers will be able to touch their smartphone to the connected products – either in-store, at home, or on the go – to instantly join the Slikhaar Community, view hairstyling videos, watch product tutorials, learn about the latest fashion trends, share content via social, and make online purchases.
Products featuring NFC tags will be sold online at slikhaarshop.com and byvilain.com as well as in select retail establishments. The company has distribution agreements in place with popular retail chains in Denmark and Germany that cover more than 100 stores, with broader expansion throughout Europe and beyond to follow.
Slikhaar is believed to be the first men's hair care brand to leverage consumer-focused NFC smart packaging as a means of enhancing the shopper and customer experience.
"Slikhaar's success has been driven by a powerful sense of community – a community rooted in the digital world through our Slikhaar Shop website and social media channels, including SlikhaarTV," said Rasmus Vilain Albrechtsen, partner and creative director for Slikhaar.
"With Thinfilm's NFC solution, we plan to grow this community by giving consumers an entirely new way to connect with us through our physical products. The solution also enhances our ability to recognise members for supporting the brand and creating strong relationships within our growing community."
"By using NFC to digitally activate its By Vilain product line, Slikhaar will create a mobile gateway that enables more consumers to connect and engage with them online," said Davor Sutija, CEO of Thinfilm. "We're excited to work with their team in extending the Slikhaar community and moving the business forward."
Source: Thinfilm