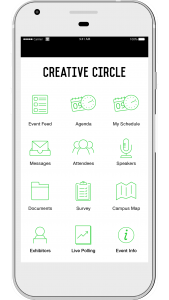 The Creative Circle has relaunched its official app ahead of 2017's Creative Circle Ball.
The updated app, available for both smartphone and tablet users through the App Store and Google Play, is available now.
Armed with a fresh look in keeping with The Creative Circle's new 'angry, anarchic' graphic identity, the app will keep you up to date with everything in the run up to one of the big social gathering in the UK's creative calendar.
It enables guests to view all the shortlisted, award-winning entries, saving their favourites into a separate folder. A whole host of other features are included to help attendees navigate the night, including the table plan, guest list, contacts, timings, and information on all of the night's sponsors.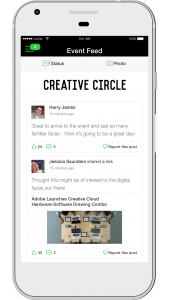 Also returning is the social feed, encouraging guests to post their own photos and statuses from what is promising to be a memorable evening.
Jeremy Green, CEO of Creative Circle, comments: "This app proved to be very popular with our audience last year. Now it is even better and should bring our creative community a little bit closer together. The ability to browse the library of winning work, saving your favourites to your phone, means you have it on hand for reference at any occasion and you'll also be able to message other app users – so hopefully plenty of congratulations can be passed around when the winners are announced."
It's not too late to secure your tickets for the Circle Ball, head over to the Creative Circle website for more information.
Source: Creative Circle