The 'earn cash by looking at ads on your phone' model is back in town. Tesco Mobile is offering its customers the chance to earn £3 a month off their bill by agreeing to receive ads on their Android handset from its partners. British Airways, McDonalds and Doritos are among the launch adve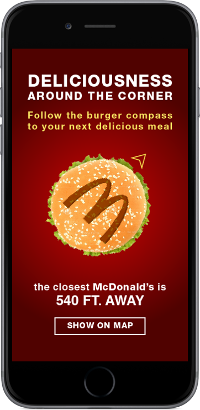 rtisers and Facebook is also onboard via the Facebook Audience Network.
Tesco Mobile Xtras is powered by Unlockd, an ad- and content-funded mobile platform. The company is already deployed with Boost in the US and Lebara in Australia. Users can opt in to the program, and opt out again at any time afterwards. They are paid a flat fee for being part of the program, whether they
engage with the ads or not; there are no additional incentives for people to click on the ads, which take the form of a full-screen takeover which the user can choose to engage with, dismiss, or save for later.
"Revenues are aggregated across all users," Unlockd CEO Matt Berriman told Mobile Marketing in a briefing. "We didn't want a gamified situation where people think they can drive higher value by unlocking their phone more often or clicking on things because that would not be a great solution for the advertisers. We are trying to offer a win for the consumer, a win for the operator and a win for the advertisers."
There are no absolute frequency caps on the number of ads a user will see in a day but Berriman said the plan is that users would see an ad roughly every third time they unlock their phone, equating typically to around 30-35 ads per day. "We want to deliver a very strong user experience, he said. "Someone who unlocks their phone 300 times a day will not see 100 ads. Equally, if you only unlock your phone 40 times a day, you won't see 35 ads." Tesco Mobile CEO Anthony Vollmer said that customers who opt in to the program will be given an additional 200MB of data each month to cater for the ad downloads. The ad inventory is being sold by News UK.
There are a variety of targeting parameters at brands' disposal, including location. "The beauty of it is that if someone is within 200m of a McDonald's and unlocks their phone they can be targeted with an offer," said Berriman. "We don't need them to be in a particular app or looking at a particular site."
Berriman said that Boost had achieved double-digit percentage optin rates in its first four months of operation in the US. He also said that Boost was seeing typical clickthrough rates of 4 per cent, rising to as high as 12 per cent when more data is deployed to target users more precisely.
Berriman conceded that the history of paying consumers to look at ads is littered with glorious failures, Blyk being the most notable example. Indeed, he said, it had been something he came up against constantly when seeking funding. But he said that in creating its model, Unlockd had looked closely at previous, failed attempts and spoken to some of the people behind them, in order to get it right. He added that the evolution of the mobile advertising market was also in the company's favour.
"A couple of mechanics have changed," Berriman told us. "Firstly, the yield on the ad dollars from mobile has increased in the last two years, so where we were once serving 25 ads to get under £1, we are now looking at £3-5 pounds, so the value exchange is there for the customer.
"Programmatic is also important. You used to have to build a massive sales team, but with programmatic, you can monetise instantly. Blyk could not commercialise an audience of 20,000 or 200,000, but with programmatic, we can commercialise each impression."
He added that in the US Boost has so far run over 100 campaigns with several repeat campaigns, and that the UK program with Tesco Mobile is launching with 30 campaigns.
Source: Mobile Marketing Magazine