Teads, the inventor of outstream advertising and a leading video advertising marketplace in the world by unique visitors, according to comScore, announced the release of inRead 3D, the company's latest video format which leverages depth of field perception to create a 3D effect for any video creative.
This new format is powered by Teads Studio, the company's in-house creative strategy platform, which is dedicated to helping brands and their agencies build more engaging video ads through interactivity, dynamic creative optimization, advanced analytics and by injecting elements of artificial intelligence into video ad campaigns.
Teads' inRead 3D format is well-suited for branding, and delivers an eye-catching effect that will drive high engagement with users. Teads' sales design team can build the 3D effect for brand clients using existing video creative or the client can provide   their own video with a 3D effect to be inserted into Teads' inRead ad slot. inRead 3D will be sold in the same way as the standard inRead product and is available on a CPM, vCPM and CPCV basis.
"Teads led the way for innovation in video advertising with the launch of our inRead format several years ago and we have not stopped looking for ways to empower brands to engage consumers with stunning, impactful and highly dynamic creative in premium editorial environments," said Bertrand Quesada, CEO, Teads. "inRead 3D is the next of many advancements that brands can expect from Teads as we continue our mission to inject creativity into advertising."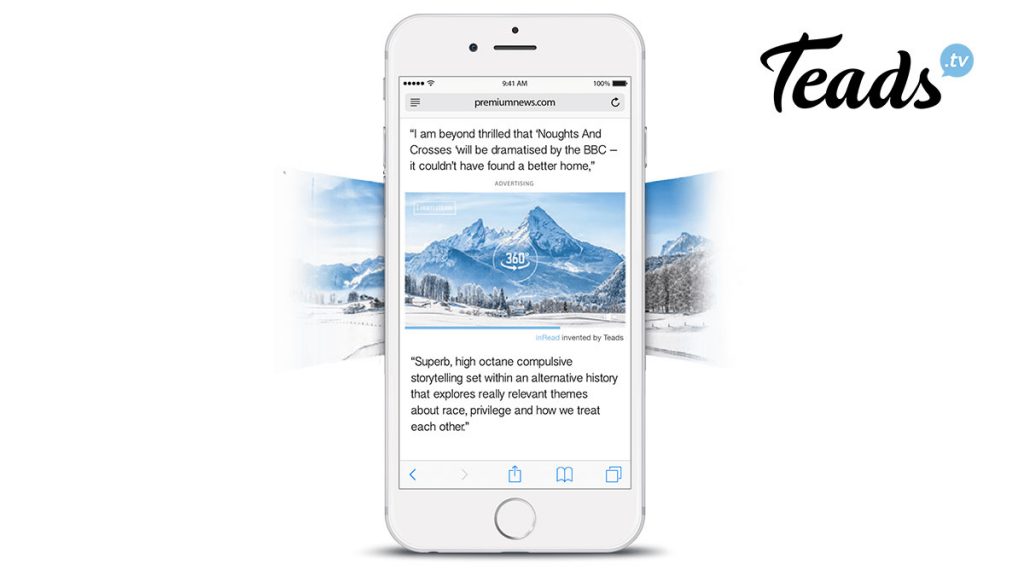 Source: Teads