Video advertising firm Taptica International Ltd announced it has agreed a £135 million takeover of peer RhythmOne PLC in an all-share merger deal to create a combined company worth about £300 million.
Taptica also proposed to buy back shares and appointed a new permanent boss.
Recently, Taptica and RhythmOne announced they were considering an all-share merger. Initially, this was suggested to be on a basis of 16 new Taptica shares for every 19 RhythmOne shares.
On February 4, the two companies said RhythmOne shareholders instead will receive 28 Taptica shares for every 33 RhythmOne shares held. Based on the 170.4 pence per share closing price for RhythmOne last Friday, the agreement values RhythmOne at £135 million and will see RhythmOne shareholders take a 49.9% stake in the combined firm with the remainder held by Taptica shareholders.
On completion of the merger, Taptica explained it intends to launch a $15 million share buyback programme. This will begin immediately after the close of the deal.
"Taptica is pleased to announce the proposed merger with RhythmOne in a transaction we believe to be in the best long-term interest of Taptica shareholders," Taptica Chair Tim Weller said. "The enlarged group is expected to create one of the leading video advertising platforms in the United States and will therefore be well-positioned to exploit the growing demand for over-the-top media and connected TV."
"The enlarged group will be able to offer a comprehensive technology platform to its customers with a full demand side and supply side offering to create interesting global opportunities," Weller added. "This, coupled with the enlarged group's global scale of operation, is important to retaining and gaining customers and will enable it to compete with other market leaders in the video advertising space."
RhythmOne Chair Eric Singer added: "I believe this transaction best positions RhythmOne for the future. As we look into and plan for our next fiscal year, combining RhythmOne and Taptica addresses the importance of scale in our industry. The transaction also leverages each company's respective capabilities to provide a more comprehensive product offering, which will, we believe, offer significant revenue synergies, to the benefit of our shareholders and employees."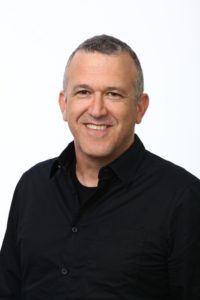 Taptica also announced it has appointed Ofer Druker as chief executive officer of Taptica and the enlarged group. Druker is currently executive chair of the Tremor Video division of Taptica, after Tremor was acquired by Taptica in August 2017.
Druker was the founder of Matomy Media Group Ltd, serving as chief executive officer until April 2017.
He will replaced interim CEO Ravi Bloch who took the role in early December. This followed former CEO Hagai Tal stepping down amid a civil court case being raised against him.
Shares in Taptica were 12% higher at 222.15 pence, while RhythmOne was up 6.7% at 181.60 pence on February 4.
Source: Alliance News Limited