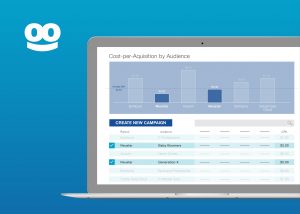 Taboola, a leading content discovery platform, launched "Taboola Data Marketplace", a transparent marketplace that gives advertisers access to third party consumer data from the world's leading data providers within the Taboola platform. Oracle Data Cloud, Neustar, Acxiom and Bombora are among the first data providers to partner with Taboola.
Marking another step in advanced audience targeting, Taboola Data Marketplace empowers marketers by providing seamless and transparent access to the world's best data companies, helping them better target relevant audiences in the Taboola Publisher Network.
Taboola acts as a search engine in reverse. Instead of expecting people to look for information, Taboola surfaces relevant and personalised information to people at the right time. Its predictive engine analyses hundreds of real-time signals (including location, device type, referral source, social media trends and more) to match users with content they are most likely to be interested in consuming next, generating more than one billion moments of discovery (clicks) each month.
Armed with the data insights available on Taboola Data Marketplace, marketers will now better be able to create  advertising campaigns that target specific audiences and work towards key performance indicators (KPIs). This transparent and easy system allows marketers to leverage the segments that drive ROI most effectively in a seamless way. The Data Marketplace is uniquely performance-based, allowing brands for the first time to only pay for data layered onto campaigns based on performance results rather than on usage.
"As brands and marketers seek to reach users throughout the customer journey, the ability to leverage third-party data with a few clicks becomes paramount to effectively reaching audiences at scale," said Adam Singolda, CEO and founder of Taboola. "We place tremendous value on the work with Oracle Data Cloud, Neustar, Acxiom, and Bombora as our launch providers and partners, and intend to collaborate with every meaningful data partner in the world, so our marketers have the ability to layer data into their Taboola campaigns. Imagine a world where every campaign has at least one data layer attached to it, enabling brands and advertisers to unlock loyal customers they never reached before."
"In marketing, quality data connected to the right people is the name of the game, and Oracle Data Cloud gives Taboola marketers the scale and accuracy of the world's largest audience data marketplace along with the built-in identity capability of the Oracle ID Graph," said Kevin Whitcher, Senior Director of Product Management, Oracle Data Cloud. "By reaching the right relevant audiences at scale on Taboola, marketers can maximise the return on their investment and help ensure that their campaigns drive the sales and results that matter."
"Advertisers who access AdAdvisor audiences through the Taboola data marketplace can build rich custom audiences and activate them consistently for digital ad targeting, ensuring they reach the same people, places and things across the entire marketing campaign,"  said Julie Fleischer, Vice President, Product Marketing, Neustar.
"Account Based Marketing is now table stakes for B2B advertisers. With Bombora's Intent data fueling Taboola campaigns, those advertisers can now reach their target business buyers that are most interested and most likely to engage, " said Greg Herbst, VP of Audience Solutions for Bombora.
Each data partner offers specific insights across industries and consumer types to offer opportunities to increase campaign performance. Brands will have complete visibility into which data segments and data suppliers work most effectively within their budget.
Source: Taboola