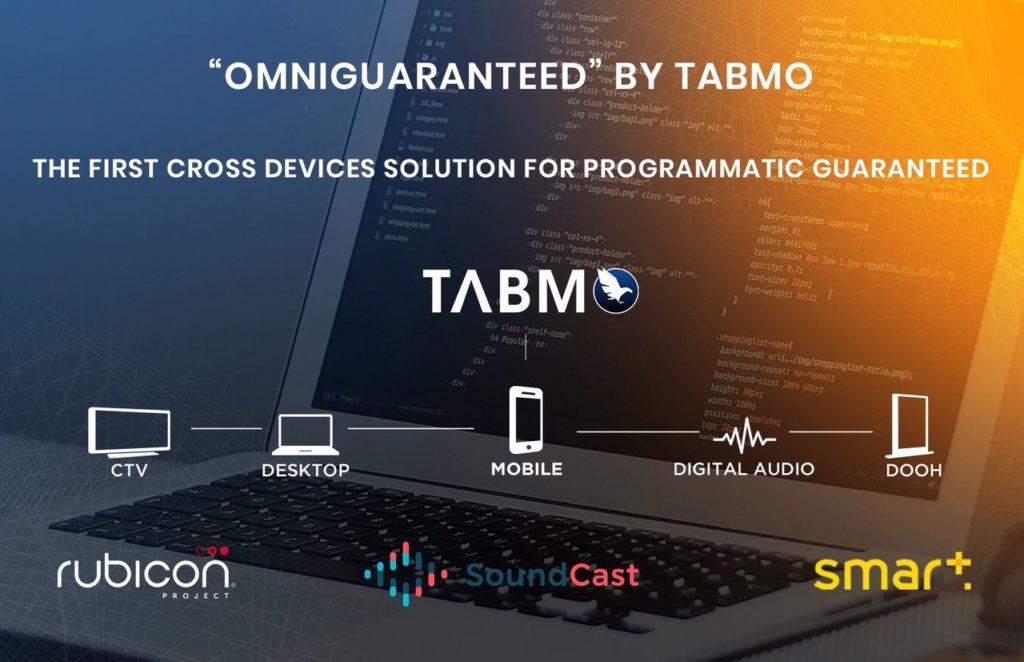 Mobile advertising company TabMo has launched OmniGuaranteed, a new tool that will enable advertisers to use one platform to undertake programmatic guaranteed media trading across multiple channels for the first time.
Rubicon Project, Smart AdServer (Smart RTB+), Soundcast and Ströer Digital are the first supply partners to adopt the technology. Buyers and publishers using their chosen platform will benefit from programmatic guaranteed's secure and controlled transactions, which will be available across all digital channels (desktop, audio, out of home and mobile).
OmniGuaranteed will be available to advertisers via TabMo's demand side platform (DSP) Hawk. The world's first DSP to be built for connected devices, Hawk leads the way in cookieless, cross-channel tracking and attribution. It is also the only DSP to provide agencies and advertisers with in-built creative tools enabling users to easily adapt their creative assets.
'OmniGuaranteed' will allow media agencies and brands using TabMo's Hawk DSP to control their digital investments by device, and manage the optimisation of their campaigns within one platform.
Media traders using Hawk as a self serve platform will be able to activate cross-device media plans, select and adapt their creative formats for each channel and then guarantee the delivery of their campaigns within brand safe environments.
Hakim Metmer, TabMo co-founder:"Programmatic guaranteed gives our agency and brand customers the benefits of advertising automation as well as the security and transparency of guaranteed media buys. By making 'OmniGuaranteed' available on our Hawk platform, we offer a single point of entry to marketers that want to access as many premium cross-device publishers as possible."
David Pironon – Chief Programmatic Officer at Smart AdServer:"We're very pleased to partner with Tabmo to provide one more path to premium supply. Our full-stack platform and its forecasting engine enable publishers and advertisers to run guaranteed campaigns in a 100% secured and transparent environment. While making this premium inventory directly available in Tabmo's DSP Hawk, the collaboration between our two independent adtechs creates new opportunities for advertisers and publishers to connect in a shared-interest approach. We strongly believe programmatic guaranteed will be the fastest growth segment for programmatic in 2020."
James Brown, Managing Director, EMEA, Rubicon Project:"As we continue to progress towards a cookieless future, our relationship with TabMo allows advertisers and agencies to achieve transparency and attribution that is both forward-thinking and holistic in nature."
Source: TabMo